Recovery Stories for Hope
Tragically, worldwide 27 people die every day as a result of an eating disorder.
At RLNZ, we want to turn that statistic around and find 27 reasons for hope.  We have collected stories from people all around the world who are either in strong recovery, or who are recovered today.  Read below to find out more.
Zoe McBride
Olympic Rower, Double World Champion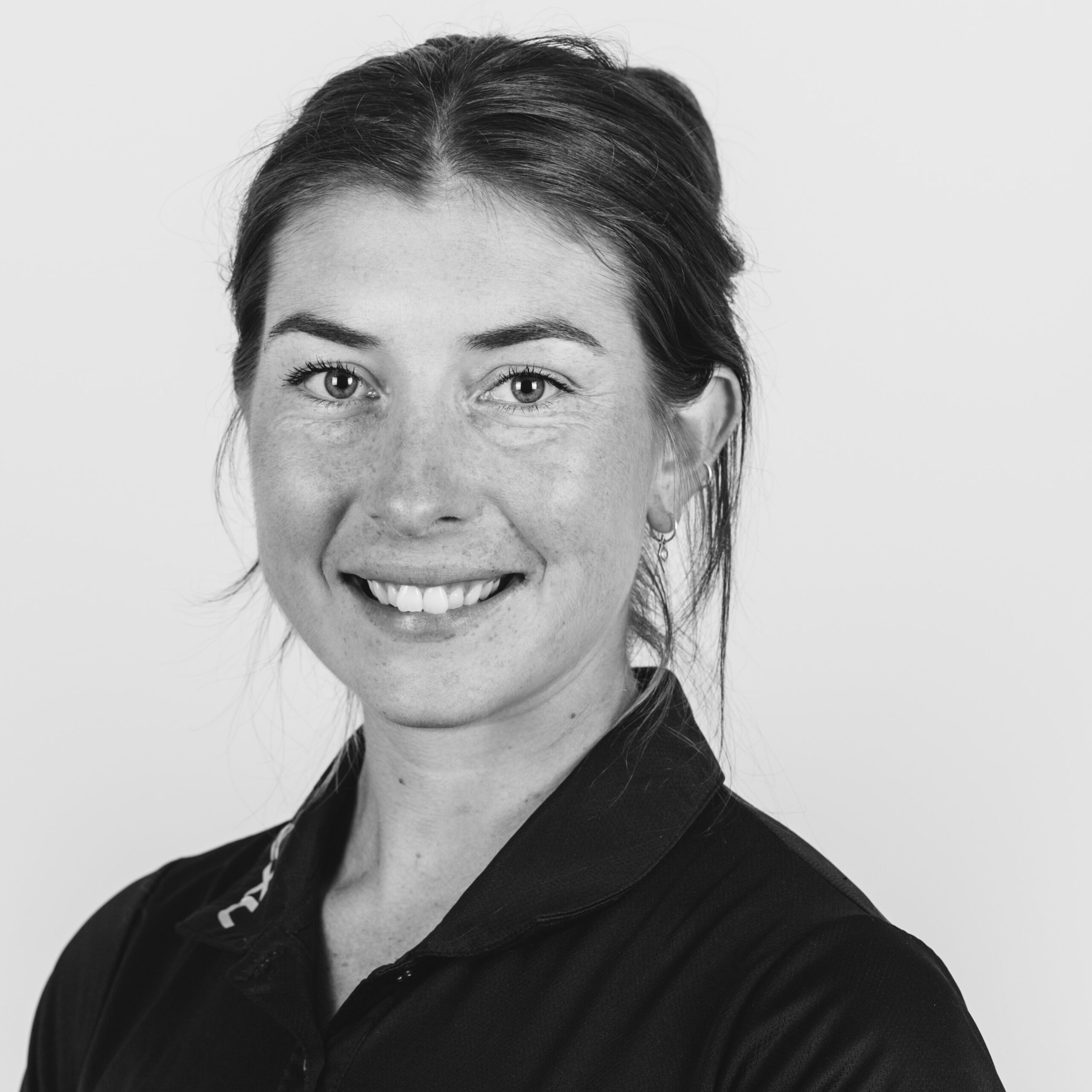 Earlier this year, Zoe McBride, RLNZ's ambassador, retired from rowing after realising her life had become negatively impacted by an eating disorder that not even the pursuit of Olympic Gold was worth living her days struggling for. Today, Zoe is happy, she has her freedom and spontaneity back and is grateful she chose 'be the real Zoe'.
When Zoe McBride realized that what she thought were normal attempts to make weight as a professional rower, were instead life-controlling eating disorder behaviours, she made the brave decision to retire and focus on healing and finding herself again.

"The eating disorder totally affected my mood. I wasn't a happy person and I wasn't excited for life. I showed up for training and life but I wasn't Zoe," she says. "It took away my ability to give to other people, meaning my relationships with family and friends became affected because I didn't have any energy for them."

"The hardest thing about having an eating disorder was how out of alignment I felt with myself. I knew the person I wanted to be, but I couldn't be that person when I was driven by the eating disorders obsessive thoughts and concerns," she adds. "Everything that I did was driven by food and my body and my weight which meant I wasn't being the Zoe I wanted to be...but I didn't know how to be the real Zoe."

Now that Zoe has found peace with her relationship with food, her life has light in it again and she has no regrets about giving up her Olympic dreams. "I feel like I'm showing up as my authentic self," she says. "I can be there for other people now and can go out and enjoy the little things; I can go out for food and eat with the people I love because I can be in the moment and not worry about how the decisions I make around food are going to affect my body or my weight."

Zoe has partnered with RLNZ as our ambassador because believes the need for our facility is strong. "So often it's our environment that is our trigger. I truly believe that if we can get out of our environment and destructive routines, we can be more open minded having all that support around us," she says.

"It is really hard to make big changes and when you have so many things trying to pull you back into old ways, being with other people who understand is a game changer."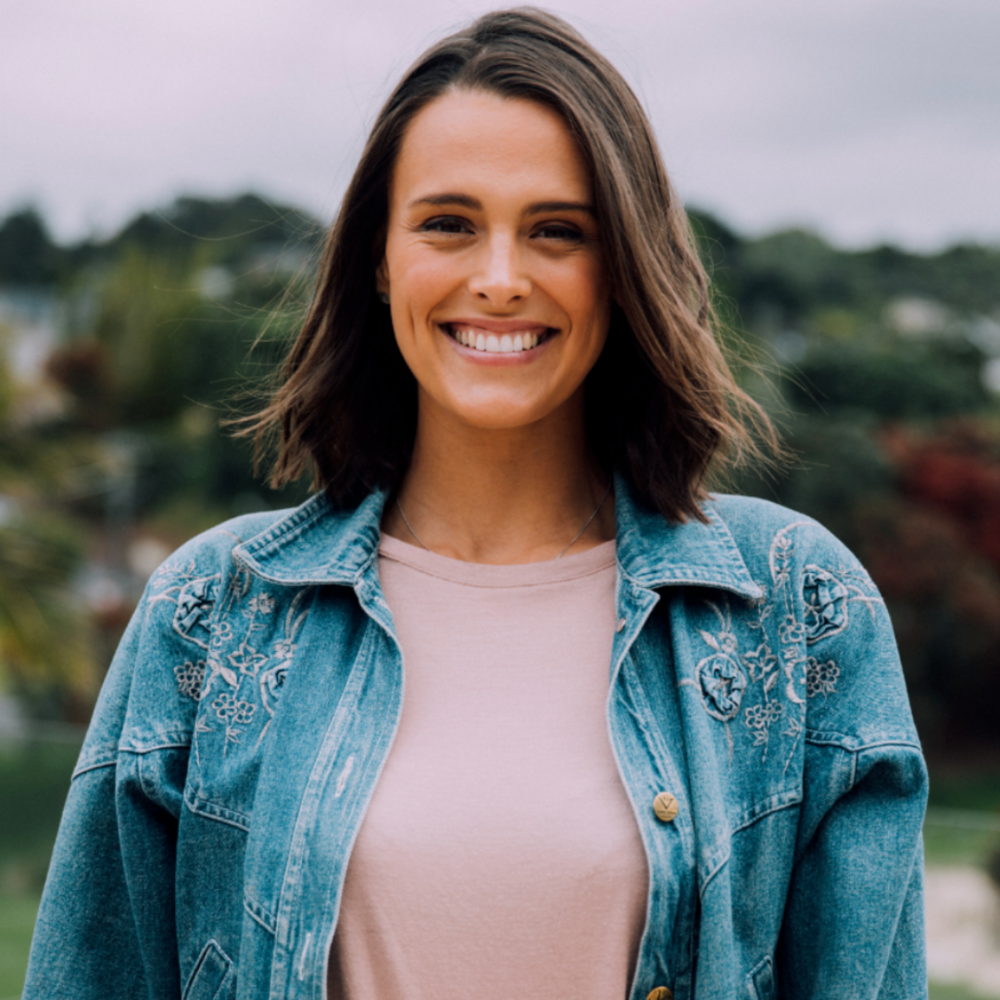 Gen Mora's struggle with an eating disorder led to her becoming a mental health advocate and she is now a shining light to many. Having come from a place where she wasn't able to be present, smile or socialise, Genevieve is proof that there is hope and that recovery is life-changing.
Genevieve Mora was just 14 when she developed an eating disorder and she struggled with mental health issues for the remainder of her teenage years. She describes her days as being riddled with anxiety and fear. "The simplest tasks became so complicated," she says. "My mind was consumed by negative thoughts and every day I would wake up wishing I hadn't because I was so exhausted, so lost, so confused and so far from my true self."

Genevieve thankfully received specialist treatment that helped her to fully recover, something she is grateful for every day. "My whole life has changed," she says. "I love life again, I have found my purpose, my passion. I never ever thought I would get to this point, but I am proof that life can and does get better and that recovery IS possible."

Now Genevieve spends her days helping others who struggle with mental health as the co-founder of Voices of Hope, a charity that was established to create content to provoke and bring about change. She also runs eating disorder support groups and is grateful that RLNZ is bringing a centre to New Zealand to provide comprehensive, full-spectrum support. "A supportive programme, passionate team and lived-experience in a beautiful environment will help people strongly recover," she says. I know RLNZ will be so beneficial for those that go there."
Millie Thomas
Eating Disorder Recovery Coach; Neuro-Linguistic Programming Practitioner
www.healed.net.au
www.ended.org.au
@millietnz
@healedrecoverycoach
@endedaustralia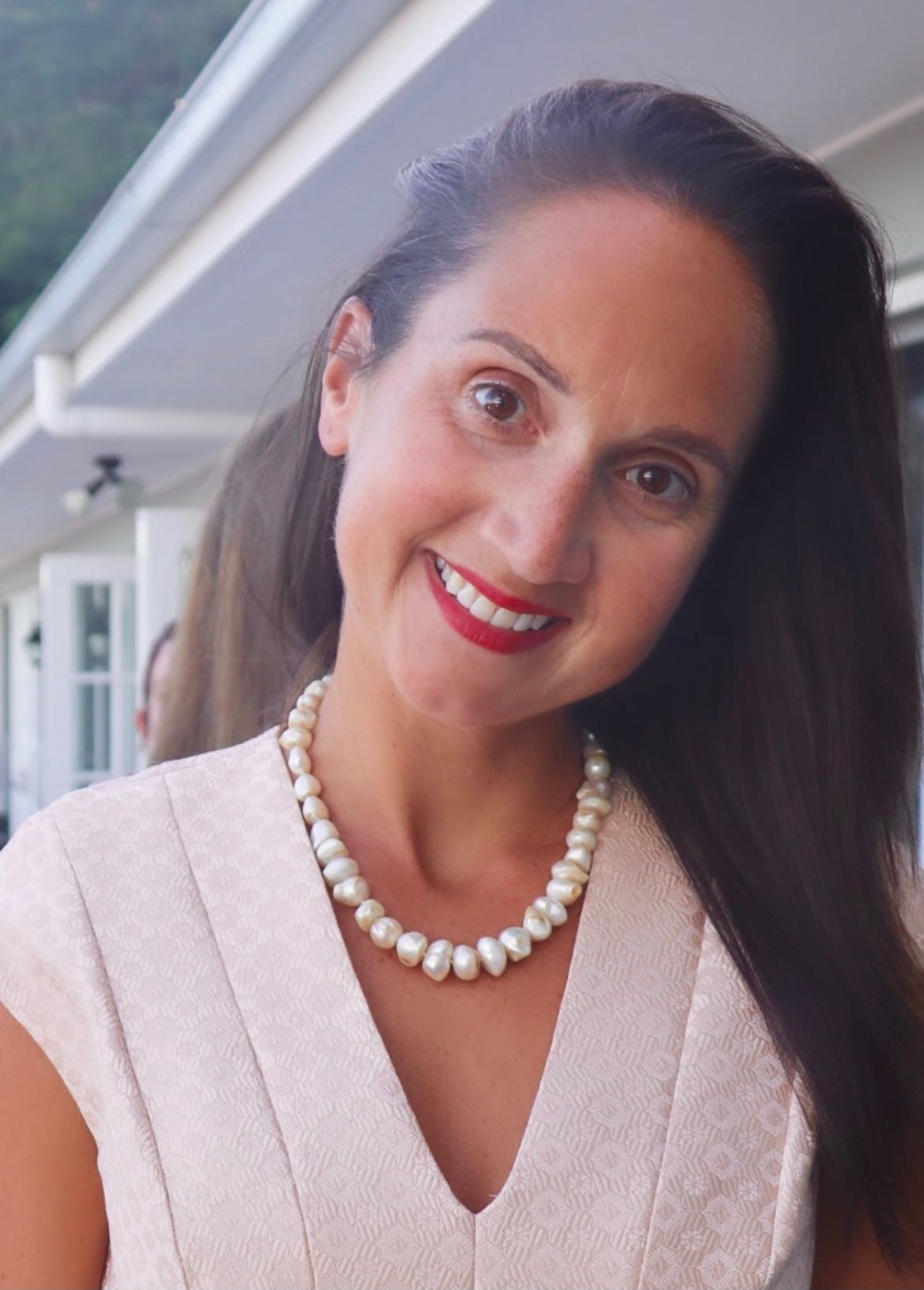 Millie Thomas battled anorexia for 15-years and describes it as a 'living hell'. Now fully recovered, she dedicates her life to providing support and guidance to others as a Recovery Coach with Australian charity endED and through her private practice HealED. She believes everyone is capable of recovery through individualised treatment . This is her story.
For Millie Thomas, her 15-year battle with Anorexia infiltrated every aspect of her life and it stole her body, mind and spirit. "It robbed me of my independence, my passions and my freedom. It left me a hollow shell of my former self," she says. "An eating disorder consumes your every waking minute; you have an insidious beast of an illness inside your head screaming at you and dictating your every move every moment of every day - it's more exhausting than you can begin to imagine. It leaves you with nothing left to give physically and mentally - it is a living hell."

Not content with living a life destroyed by her eating disorder, Millie embarked on the brave journey of recovery and everything has changed for her since she chose to do so. "My whole life has been completely transformed. I've come home to myself and my body, mind and spirit can live as one again," she says. "I'm beyond grateful that every day I get to wake up feeling a sense of freedom and contentment that I never thought was possible."

Now Millie is fully recovered, she works as a coach to help others who are affected by these life-altering conditions and she is thankful that New Zealand will soon have a residential facility to help more Kiwis in need. "An eating disorder tailors itself to an individual and thus it's essential that treatment is also tailored to each individual. The current treatment models in New Zealand fail to do this and thus people are falling through the cracks," she says. "RLNZ will be an absolute game changer in terms of providing individualised care in a tranquil environment where each person is treated in a holistic manner. I know without a shadow of a doubt that RLNZ will change and save lives."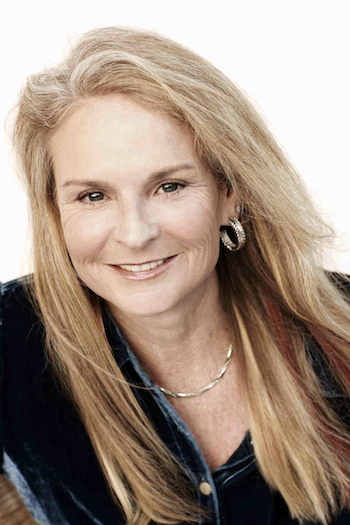 Carolyn Costin recovered from anorexia in her early 20s and went on to earn two masters degrees, became a teacher and she later founded the residential eating disorder treatment centre, Monte Nido. Carolyn now shares her wisdom end expertise globally and she attributes recovery for the amazing journey of her life.
Carolyn Costin is a renowned eating disorder treatment specialist who credits her succesful treatment of hundreds of people to her own lived experiences. When she was in the depths of her eating disorder, she describes it as 'not being free'. "It made me self-conscious and it made me feel as though image was more important than substance, even when I knew better," she says. "I realised that I was trapped, even brainwashed and I knew that, but was not able to change it, at least initially. I could treat other people better than myself, feed them but not myself, ensure that they rest, but no resting for me."

Carolyn's recovery journey was at a time when less was known about eating disorders, so her experiences are what helped to shape her later teachings and the treatment model of the residential centre she opened, Monte Nido. Now, Carolyn says she has 'realised I am a soul who happens to have a body and not the other way around'. Her focus now remains on helping others to see that too.

Her philosophies have helped to shape the RLNZ treatment model and she is glad that Kiwis will be able to access world-class, evidence based care. "We must have places that collaborate with the individual and not just coerce behavior change only to find the person going back to their eating disorder behaviors upon discharge," she says. "We need places that work towards facilitating internal shifts in consciousness and understanding. We need treatment that strengthens the person's healthy self, because that is the part that will heal them. That is the kind of recovery that lasts."
Nikkola Mathews
Professional Triathlete, Ironman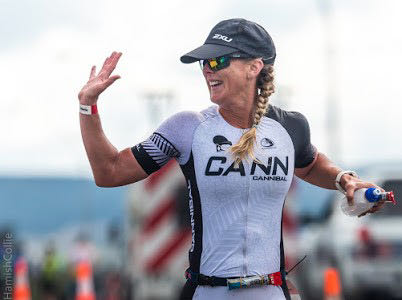 Nikkola Mathews describes her experience of an eating disorder as her 'worst nightmare' which took complete control of her life. She felt helpless and immense guilt, at not being able to 'just eat' to recover. Today, Nikkola is happy, healthy, and living a recovered life.
For Nikkola Mathews, her eating disorder started as a way to protect herself from the outside world. It built up over time and worsened without her realising how much of her life it had taken. "The seeds of self-doubt got reinforced and the wavering sense of self had no chance to cement itself," she says. My eating disorder soon turned into my worst nightmare taking complete control of my life leaving me feeling helpless. It stripped me of my sense of humour, my light, my zest for life. I often thought I would be better off dead for the pain I was causing everyone, and for feeling so helpless in my own body."

She knew going into recovery would be a challenge, but she also knew it was necessary to reclaim her life. "I felt immense guilt for not being able to 'just eat' and recover," she says. "Being able to reframe situations and learning that my voice is worthy of being heard has been a 'test and learn' process. You build up resilience over time and learn that no one gets it right all the time." Thankfully, Nikkola recovered, though her journey was long and tough. "Recovery is not linear and it takes time with different support structures needed along the way," she says." Merging back into different life situations such as working environments, social situations, building friendships, living with others or on your own all take different skill sets which need guidance and support."

She is grateful that New Zealand will soon have a facility that supports the whole-person aspects needed to recover. "You do not cure a disease in a hospital environment over a few weeks, when that disease took years to manifest outside of the hospital," she says. "True recovery happens when you face the same challenges in the real world and tackle them in a new, healthier way.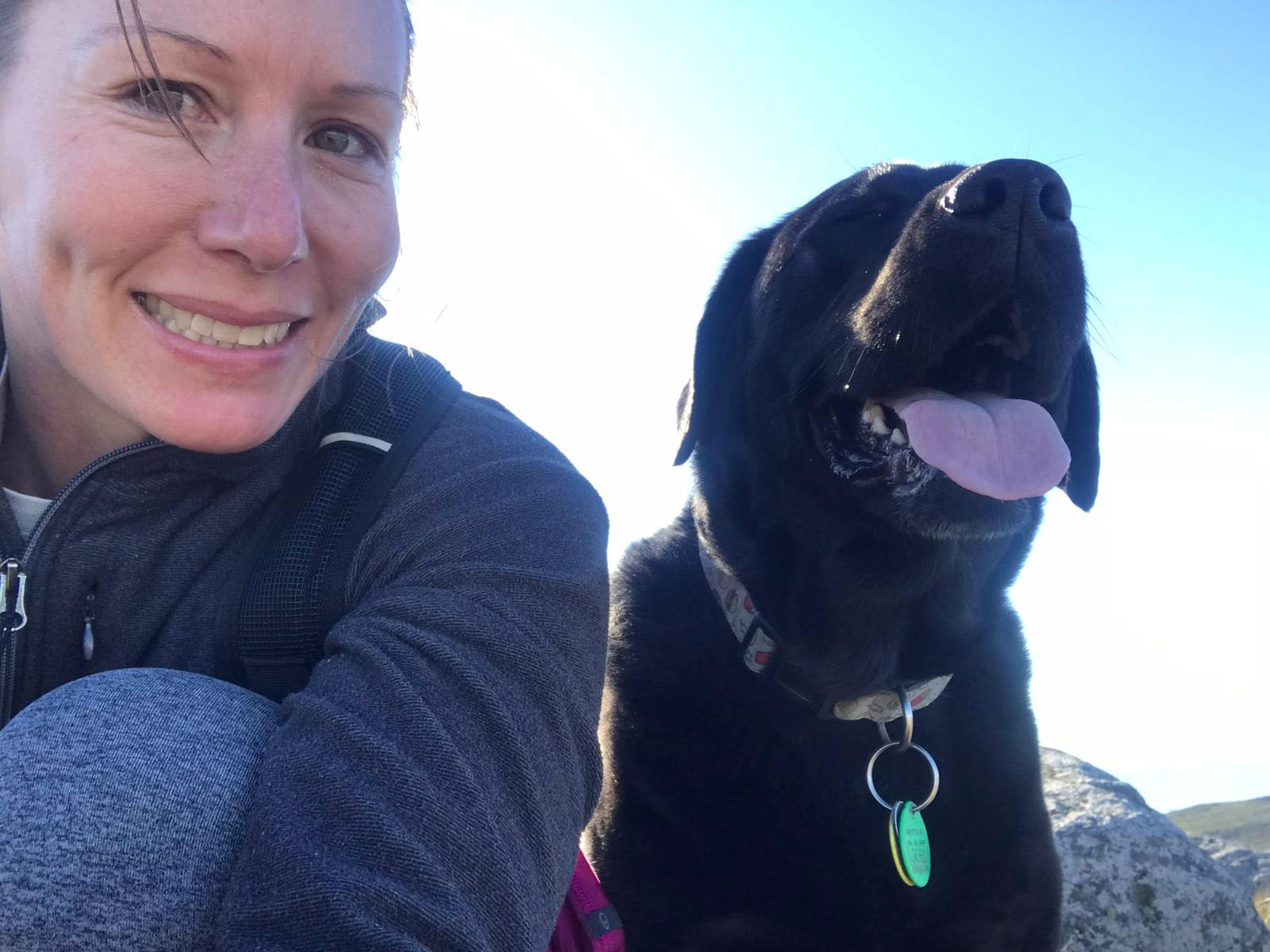 Victoria Schonwald is a registered dietician with lived experience of an eating disorder. She knows firsthand the life-altering challenges that come with it, so she spends her days helping others to journey through to recovery. However, she spent 20 years 'running' from her own – read her story here.
Victoria Schonwald is a registered dietician who supports people through their recovery journeys, because, she gets it – she suffered from an eating disorder herself for 20 years, her goal now is to fight against the debilitating conditions in others, that stole so much of her life. "I think it is only in hindsight and with my knowledge of eating disorders on a professional level I can look back and see all of the aspects of my life that were impacted," she says. "I was running for about 20 years, running from connections, being close to people, my feelings, my truth, and my reality. I can see how much of a fear-based illness it really is."

For Victoria, her eating disorder stopped her from creating the life that she wanted. "I believe I was so scared about so many adult things I put off and now it is too late," she says. "The social anxiety was crippling at times. Getting ready to go to parties that were very important and arriving all dressed up to just turn around and go home. Not being able to relax around people I did not know, not having a sense of who I was or where I belonged. Apologising to strangers for being fat, or not good enough. Always waiting till I had my goal body before I was allowed to be happy."

Today, Victoria has found her happiness and says 'I am content, I am ok, and I hardly think about food, my body, or not being good enough - I'm not scared of much anymore'. Because she knows recovery is possible, even after years of suffering, she spends her days trying to ensure others don't go through what she did by employing evidence-based treatments at her practice, The Eat Clinic. "The fear is real. This is a fear-based illness," she says. "The behaviours are a biological reaction that cannot be controlled, and behaviour change is hard in a malnourished brain. And your brain can be malnourished in any sized body.

Victoria has had more and more people reach out to her in 2021 and she says the demand for support is concerning. She knows that the RLNZ treatment centre will play a huge role in helping people to fully recover. "RLNZ will be a vital component for recovery," she says. "It will be able to provide people with life skills to actually learn to live without the eating disorder. Teaching cooking, shopping, social eating and portion sizes while challenging the urges will create sustainable behaviour change."
There is a misconception that eating disorders only affect young women – but they don't discriminate, they affect people of all genders, ages, and ethnicities. For Andrew Walen, he spent a debilitating 20 years living with an eating disorder that was undiagnosed – simply because he was a male. This is his story.
From the ages of 10 to 30-years-old, Andrew Walen lived with a debilitating eating disorder that went undiagnosed – the reason, simply because he was a male. "For much of those years, my every thought was about if I should eat, could eat, deserved to eat," he says. "Negative body image thoughts were the first thing that entered my mind when I woke up and the last thing I processed as I went to sleep. What my eating disorder took away was not just my mental health though, it also took away my physical health with countless injuries from compulsive exercise that were part and parcel of my disorder, injuries that are lifelong."

The challenge of being a male with an eating disorder was made harder by a lack of understanding about the condition. "It took nine years before my family recognised I struggled with depression and anxiety, and over the next 11 years I went to several psychiatrists and therapists who not once recognised I had an eating disorder," he says. "I was not emaciated, and I was not female. My purging was via exercise and starvation rather than vomiting, and my binges were normalised as typical masculine behavior."

"My presentation as a male with an eating disorder is not the norm. So how many millions of others are going without care, miserable, self-harming, and dying?" he adds.

Andrew self-diagnosed and sought care 20-years ago and now helps others in their journeys as he knows how hard it is as a male to seek support. "At the time I got treatment, nobody talked about males with eating disorders," he says. "It's getting some recognition now; it's part of the reason why as I became a therapist, became certified as an eating disorders specialist, and have been involved internationally in raising awareness of males with eating disorders."

"More and more men are coming forward and joining the chorus of those who are reducing the stigma of having what is often thought of as a female disease. The truth is our story is different, our language is different, our root causes are often different, and the research on how to treat males with eating disorders is still just in its infancy. More is needed, and I'm in that fight"

Andrew knows that accessible treatment for everyone, no matter their gender, age or ethnicity is vital in tackling the harm of eating disorders. "Residential programs that accept males 20 years ago was unheard of," he says. "More and more programs internationally are recognising how diverse eating disorders are, and if New Zealand is able provide the necessary education to its staff and patients and their families, lives will be saved that never would have in the past."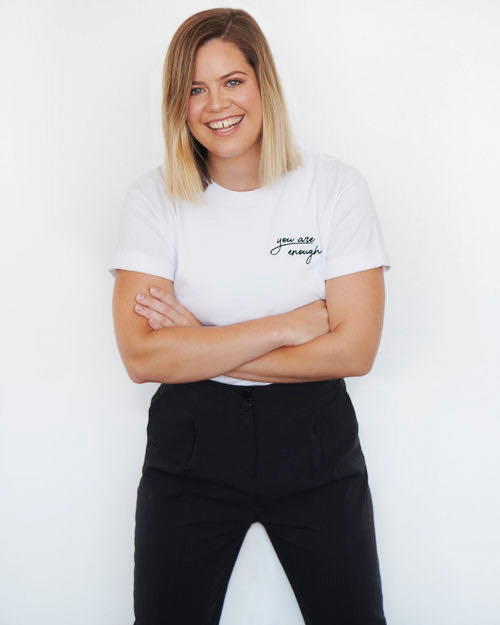 Sabine has gone from being a 'shell of herself' to a happy, healthy recovery warrior. She had to fight hard to beat her eating disorder, but she did, and now she is helping others to do the same. Here's how she did it.
For Sabine McKenzie, her time struggling with an eating disorder had a distinctly negative impact on her life. "It took away joy, freedom and flexibility," she says. "It made me emotional, depressed and riddled with social anxiety. I was cold all the time, I was incredibly moody, and it made me a shell of who I really was." She found the demands of societal ideals and expectations around bodies challenging, but it was more challenging for her to continue living her life ruled by an eating disorder. "Recovering in a society that normalizes disordered behaviours was hard," she says. "Accepting a changing body in a society that idealises a certain body type was hard. But I wanted to reclaim my worth beyond my image."

After committing to recovery and seeing the process through, Sabine is now grateful that she had the courage to regain her life. "Since being recovered I have found my joy, freedom and flexibility," she says. "I know my worth beyond my image, and I have found a passion and purpose in helping others realise the same."

Sabine now works as a recovery coach, helping others to heal. "My goal is to help people realise their exceptional worth by forming a relationship based on shared experience," she says. "My aim is to assist people's recovery by focusing on strengths, practical supports and building skills."

She also knows that residential treatment is another piece in the recovery puzzle that will help more people to battle their eating disorders having traveled through her own recovery without that level of support. "A residential treatment centre will help provide a continuum of care that is missing for people in recovery," she says. "It provides a home-like facility to focus on life skills in recovery and be adequately supported beyond just the acute re-feeding support for a small percentage of sufferers we currently see in our hospital systems."

Sabine is currently an intern with the Carolyn Costin Institute to undertake further training to develop her skills in supporting people in recovery. "I struggled with feelings of isolation and I was unsure if full recovery was possible when I was going through mine," she says. "But I now know that it is, and my purpose is to decrease feelings of hopelessness and loneliness for those who bravely choose recovery."
Alex Hudson says that recovery has given her 'a life that I never would have imagined for myself'. In the past few months, she has gone from being completely at the mercy of her eating disorder to being 'back to Alex' and she wants everyone who is struggling to know there is hope.
Alex Hudson, a 23-year-old Masters student from Christchurch nearly lost her life to her eating disorder in October 2020 while she was on a six month waiting list for public services. She had received prior support from those services, however once she was medically stabilised, there was only minimal support available, and she quickly relapsed. "My eating disorder took away my personality, my relationships, my potential, and ultimately my will to live," she says. "I spent years wishing that I wouldn't wake up the next day, and if I did, that I would take up slightly less space than the day before."

Alex's life with an eating disorder became her normal, and it was hard for her to imagine what recovery could look like. "The hardest part about having an eating disorder for me was the extreme pressure that I put myself under to try and meet the unattainable standards it had set for me," she says. "I was distant, anxious and miserable, and I believed that only way to improve those feelings was to allow the eating disorder to control me further."

"I believed that having an eating disorder was my purpose and my identity, and I was scared to move away from that. It dictated every choice that I made, and I wholeheartedly believed that the outcome of everything that happened in my life was the result of how well I followed the eating disorder rules."

However, when Alex joined the Recovered Living online eating disorder recovery group, she realised that she was not alone in her struggles and speaking with others with shared experiences made her determined to break the eating disorder's rules and find herself again. For Alex, 'everything has changed' since beginning her recovery journey. "I'm happy, and I live authentically now. I have moved my identity and purpose away from having an eating disorder, and it no longer controls my life," she says. "Every day I am surprised by how much energy I have and how fun life can be. I have a stronger relationship with myself and the people around me. Recovery has shown me how resilient I am, and I now know that I can do anything I set my mind to."

Alex wants to share her message of hope with others who are struggling as she has come from a place of despondence, to living a full and engaged life. "It was only after seeking support from RLNZ that I began to see that recovery is truly possible," she says. "Recovery has given me a life that I never would have imagined for myself and I know this can be the same for others who are struggling."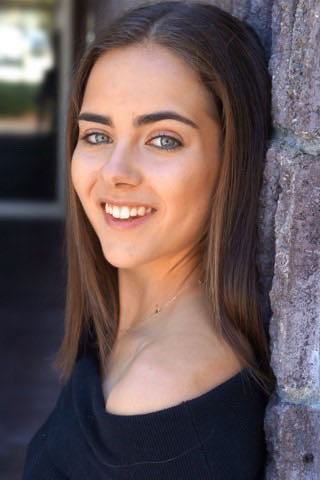 Tabby's teenage years were stolen by her struggle with an eating disorder and she missed out on the joys and milestones of growing up. But she fought back and is now studying musical theatre at University – something she says that she would never have been able to do without recovery.
Tabby Gullucio describes living with anorexia as 'grueling Groundhog Day'. She lost her teenage years to her eating disorder and it severely impacted her life. "My eating disorder isolated me from my friends and family, it stopped me from experiencing a normal, exciting and developmental adolescence and prohibited me from taking part in school sport, family holidays, parties and events," she says. "It took away all the joys and pivotal milestones of growing up. I very quickly lost any sense of independence and only felt safe when I was at home with my mum. I lost any essence of who I was; the Tabby who existed without anorexia. I felt like I was living in a shell of a person, trapped by my own thoughts."

But she had a sense of hope, and it was this hope that helped her to start her recovery journey and reclaim her life back. After committing to becoming 'Tabby again', she tackled and overcame her eating disorder. "I now have reasons to get up in the morning," she says. I am not living my life second to Anorexia's demands but instead I am returning to what the real me wants to do."

Tabby knows what it takes to really support a person through recovery, and she is hopeful that more New Zealander's will be able to overcome their eating disorders when Recovered Living NZ opens its doors. "All too often people are given a short stint of care for their struggles and then sent on their way to fend for themselves. This simply doesn't work for individuals with eating disorders," she says. "We need nurturing and to be taught life skills to deal with our illness once we enter back into the world. A residential facility offers a complete, well rounded, nurturing environment where individuals can lean on each other, take time away from the pressures of the world ridden with diet culture and turn inwards to focus fully on their recovery."

Now, living free of the constraints of her eating disorder, Tabby is thankful she had hope and the right support to help her recover. "I now have room in my brain for family, friends, passions, joy, spontaneity!" she says. "And I am studying Music Theatre at University and pursuing my dreams, something I never would have been able to do without recovery. But most importantly - I have my smile and laugh back!"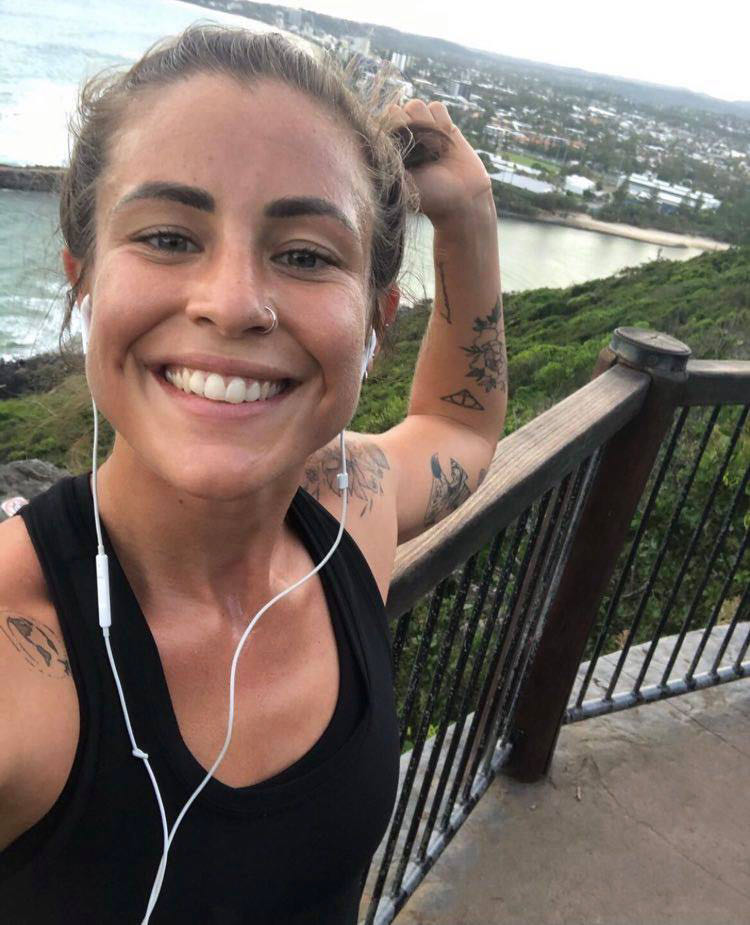 Callie Peut suffered from an eating disorder for 16 years. Now, two years fully recovered, she is finally set to graduate university and intends to work in the field of eating disorders, creating change, and providing positive support. She says she has now found her purpose and that her body is a gift that allows her to live her life.
Callie Peut spent 16 years in the grips of her eating disorder and says that it robbed her of her relationships, interests, aspirations, and her ability to physically and mentally function. "My ED took away Callie, and near the end, I had nothing left," she says. No friends - why would they stick around? I wouldn't. I lied in every moment. I said no to everything, I was no fun, I was a shadow of a human with my thoughts in complete control."

"I had no aspirations. Well, I did, but none of them were realistic. I had to drop out of university because my brain did not work properly anymore. I could not keep up with the high standards that I had for myself, and my body wouldn't allow me to sustain a life of study or work," she adds. "I genuinely hated waking up each and every day and I genuinely sighed each day I woke up and thought 'here we go again'."

What Callie wants people to understand is that eating disorders are not a choice, they are complex mental health conditions. "I truly believed I didn't deserve to have a voice. I had so many feelings and emotions inside of me, but no way to say any of them out loud" she says. "The struggle to just simply survive was huge. Waking up every day and knowing what your day was going to involve: internal abuse, voices, anger, food, self-hate, criticism, never being perfect enough - it was too much to handle."

"I wish that people could have understood the pain it takes to heal, to simply survive, to fight- maybe then I wouldn't have just been the 'anorexic girl'" she adds. "I was not Anorexic, I had Anorexia, but I believed it to be my identity. Perhaps if the correct language was used, I would have believed that I was more."

Despite the eating disorder having 'all control', Callie found the strength to trust the process of recovery which would allow her to come back to herself. Two years later and she describes it as 'surreal' that anorexia no longer has a hold over her life after living with it for such a long time. "What has changed now is the responses I have to things, the way I cope. I can now honestly say I do not use food or punish my body to cope, and I can tap into my toolbox of healthy coping mechanisms instead," she says.

"I am due to finally graduate university this year, and I am so happy to say I now have a full life (working towards it anyway!). I intend to work in the field of eating disorders, creating change, and providing support. I believe this is my purpose and the reason why I suffered so much- one of the many reasons why I belong on this earth."

Callie is also a strong advocate for the importance of having a treatment team that you can trust and work collaboratively with. "Accessing the right support during my attempts to recover from my eating disorder was honestly one of the most exhausting and, at times, the most detrimental part of it," she says. "It wasn't until I finally found a team that worked for me that I was able to trust, let go and hand my recovery over to the people that were experts that I was able to make a real difference in my life."

"I believe that every sufferer deserves the correct support and means to adequate treatment. Places like RLNZ are worth their weight in gold because it allows sufferers to believe that there is hope in their recovery journey. It provides them with the support to believe that there might be a life without an eating disorder; something that every sufferer should be entitled to," she adds. "When I had no hope, I allowed my team to hold it for me until I was able to hold it myself. RLNZ will be a place where this is possible, and it's something that I believe everybody not only needs but should have."

For Callie, choosing recovery has brought light back into her life and she is grateful every day for what it allows her to do. "It has given me the ability to view my body in a completely different way, a vessel to live my life in, something that is completely neutral, a gift. Something that I will endeavour to never punish again, even if sometimes I feel angry with it," she says. "I think probably the biggest thing recovery has given me is the ability to be free. Free to be able to do absolutely anything I want to do. Free to dream, free to try and fail, free to try again or try something else, free to explore, free to speak, free to have fun, free to connect, free to love, free to be whatever I want."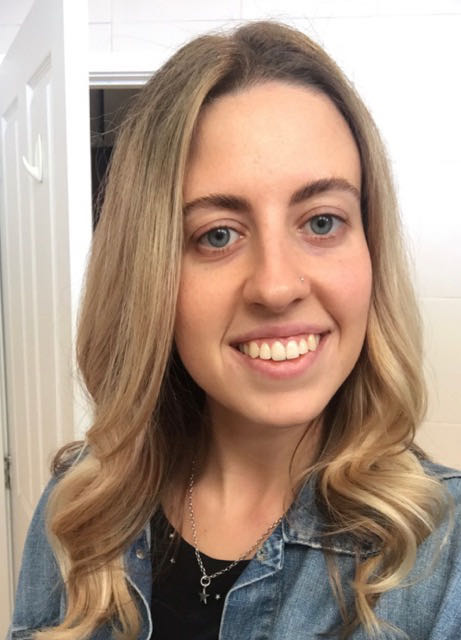 What Ali Hawkins wants people to understand about eating disorders is that they make it difficult for not only the sufferers but for others to differentiate between what is the person and what is the condition. But she also wants people to know that it is possible to reclaim your life, rebuild relationships and live freely.
For Ali Hawkins, she describes that living with an eating disorder took a major toll on every aspect of her life. "Living with an eating disorder impacted every single aspect of my life, not just eating! It led to a huge amount of loss - ruining friendships and relationships, having to drop out of uni, loss of employment, loss of the ability to exercise, to socialise, to do much at all," she says. "It caused a massive amount of self-criticism and self-doubt, constant exhaustion, physical health issues, rigidity and rules around everything I did. Ultimately it took over every aspect of my mind. I was consumed and I honestly didn't even realise."

What she wants people to understand is that eating disorders can be so controlling. That a person is often not themselves when they are in the grips of it and their life becomes wholly dictated by the eating disorder. "Eating disorders are 'ego-syntonic - meaning it was very difficult not only for others, but even myself, to differentiate between what was me and my values, and what was my eating disorder," she says. "As sufferers, this makes recovery and motivation to change, immensely difficult. But it also makes it really hard for loved ones to trust us when we are unwell. It's not really us driving these painful behaviours and decisions, but it seems like us. This is part of what can lead to relationship breakdowns and losses. My eating disorder drove every decision I made about what my entire day would look like well beyond just food. It was exhausting."

When Ali realised the full impact of what her eating disorder had taken from her, she bravely sought help but was met with some challenges in finding treatment. "Professional support for eating disorders is incredibly scarce in New Zealand. We are in dire need of more resources, and sadly, the fewer resources we have, the more they become reserved for those who are the most physically compromised when what we know is that eating disorders are mental illnesses, and someone's body does not dictate how unwell they are," she says. "I spent five months at one point, on a waitlist for inpatient treatment, and it was during that time that I reached my worst."

But Ali was fortunate to find private support to help her through her journey. She is now recovered and grateful she fought to beat her eating disorder. "My entire life has changed since recovery. I no longer struggle with the painful thoughts I used to deal with 24/7," she says. "I was lucky enough to have access to an amazing therapist who helped me figure out how my eating disorder was serving me, and we worked to get those needs met in different/more effective ways."

Ali says that a life without an eating disorder is a life she can live freely, and she encourages people who are struggling to reach out and find support because recovery is possible, and she is living is proof. "Recovery allowed me to return to university and finish my postgrad studies in psychology, it allowed me to get back to work, it's allowed me to go away with friends and make memories, and enter a relationship," "It allows me to eat ice cream on hot days, host potluck dinners, go for a beer with friends, and connect with others over a meal. It's allowed me to feel my emotions again because my eating disorder was great at numbing. But not only did it numb the pain, but it also numbed the joy. I get to feel all of it now, and it's wonderful!"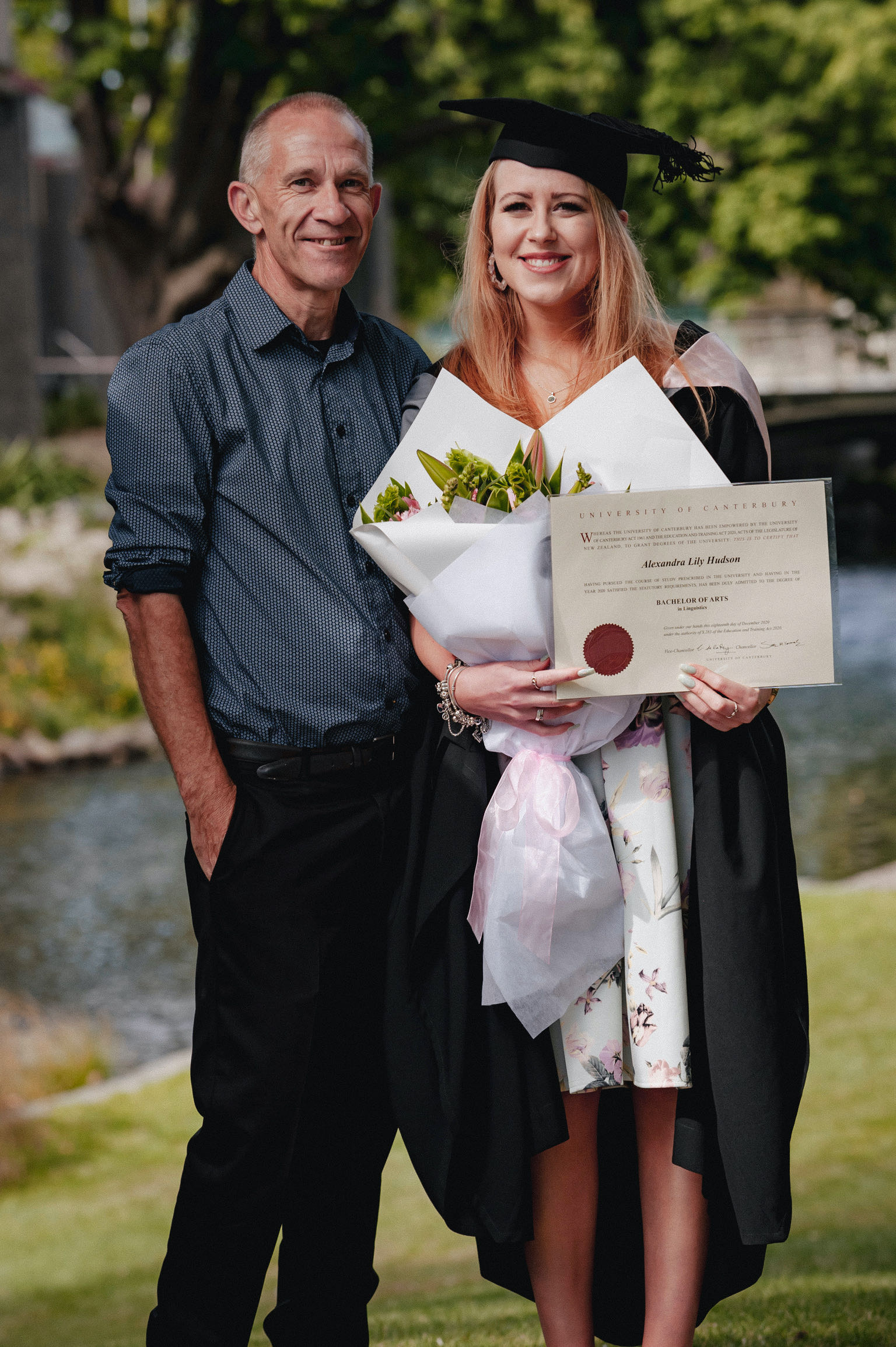 Ian Hudson watched his daughter fall into the grips of her eating disorder and says finding treatment was a 'monumental effort'. He is a strong advocate for better access to care because he knows that with the right treatment, recovery is truly possible.
Eating disorders not only have devastating effects on sufferers but their families too. For Ian Hudson, he watched his once-vibrant daughter, Alex losing herself to anorexia. Through that pain, he had to learn to understand the challenges she was facing.

"I worried endlessly over Alex's mental and physical health and her obvious downward slide, he says. "But I didn't truly appreciate how sick Alex was and the grip it held over her and everything she did."

One of the biggest hurdles the family faced was finding treatment for Alex. "Alex's mother was the driving force behind eventually finding some help after an exhaustive search," he says. "It took a monumental effort for us to get the help we so desperately needed. We were constantly turned away, as private professionals had full caseloads and public services told us she wasn't sick enough or her state of health was too complex for one department. Alex, like all eating disorder patients, hid her eating patterns well and continually assured us she was fine."

"The public service is grossly under-resourced and is the ambulance at the bottom of the cliff, or unfortunately an ambulance that never arrives or is too full" he adds. "They often don't appreciate the complexities of an eating disorder and the need for a multi-pronged approach and treatment."

After battling to find Alex the support she needed, she was finally able to connect with Kristie Amadio from RLNZ, whose strong belief in every person's ability to recover is something Ian credits for saving her life. "Our daughter is back, the real her, not some emaciated image that looked like her," he says. "She smiles with her eyes and stands tall. She no longer is going through the motions but living a good and full life. The world is her oyster again full of promise, opportunities and possibilities."

Ian is happy that soon, more people will have access to life-saving treatment when RLNZ opens the doors to their residential centre because he knows it will help other sufferers and families have better access to care. "It will fill the void and hopefully be a solution and hope for those in need. A specialist service that knows the best path for a full recovery is long overdue and will be an asset to society."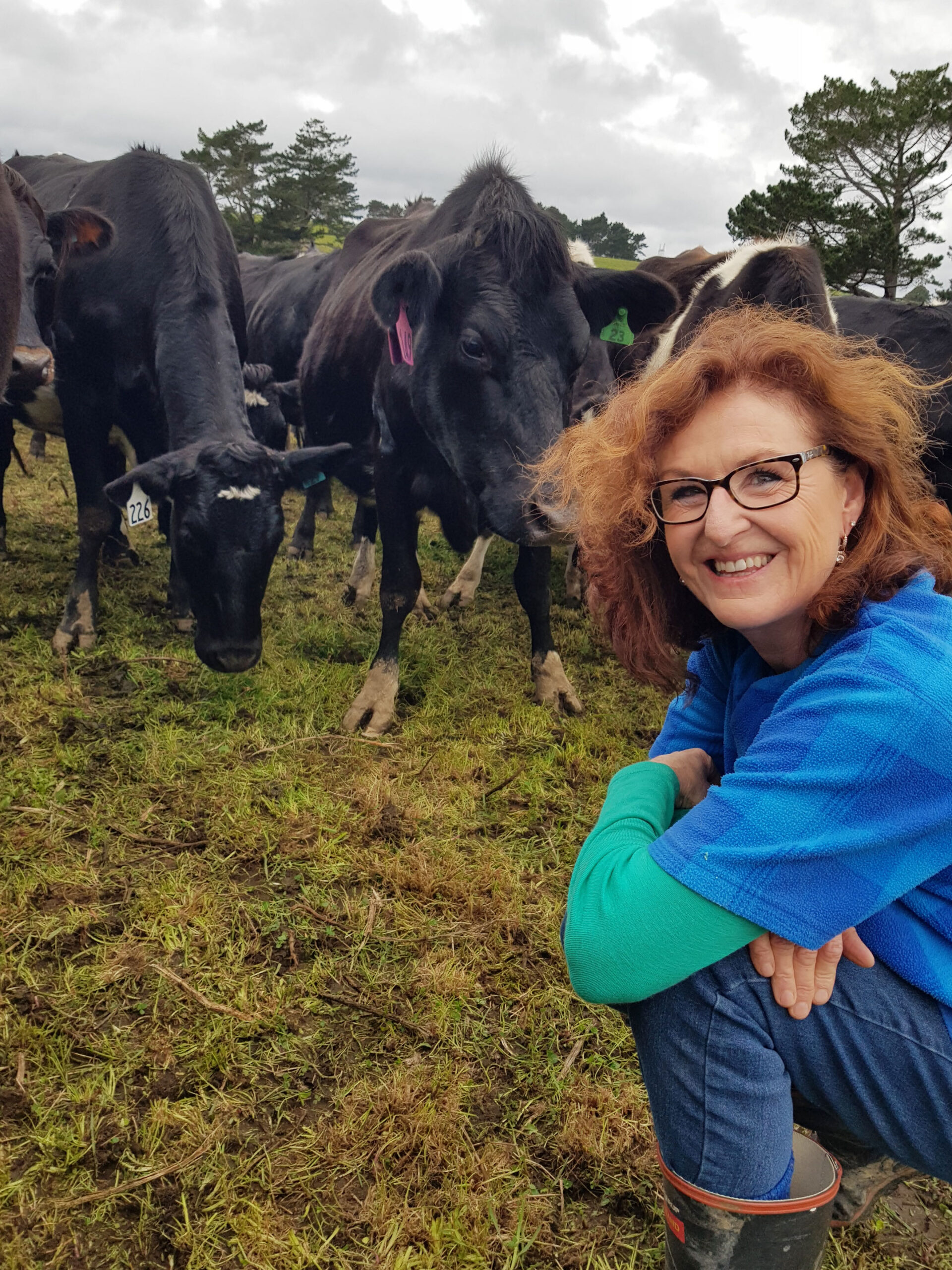 After battling her eating disorder for years, Helen flew to America to receive treatment because she couldn't access adequate support in New Zealand. It cost her life savings, but it saved her life. This is why she did it.
Helen Laurich spent the majority of her adult life in the grips of her eating disorder. It took away her joy and meant she missed out on time with her friends and family. Due to the stigma around eating disorders, she was "scared her deep, dark secret would be found out". "It took away my ability to be carefree and enjoy life," she says. "I always had a monster in my head, controlling my every move. It made me secretive and I would not always tell the truth."

But finding care in New Zealand proved to be difficult. Helen decided that to get her life back, she needed residential treatment, which was not available in this country. "I spent my life savings to go to America, it cost over $100,000, which is an amount not many people can afford," she says. "But it was worth every cent. I probably wouldn't be here if it wasn't for that treatment. I'm free now and I have so much more time in my life because it is not spent planning and being food-oriented."

"My outlook on life is brighter, lighter and healthy. My skin is glowing, my hair is glossy and full," she adds. "I smile when I get an invite out to lunch or dinner now, and body shape or size doesn't dictate my life anymore".

Helen knows first-hand how life-saving residential treatment is. She is happy that Kiwis will soon be able to access the level of care she had in America when RLNZ opens. "It will truly save lives, there is nothing in New Zealand like it," she says. "It will lessen the stigma around eating disorders and show people that they can affect anyone – they don't discriminate."

"I had to go to America to get help. Having a facility in this country will not only help sufferers but educate people about eating disorders," she adds. "What people need to recover is a community of people who are on the same journey, along with their families. It will lessen people's feelings of isolation and bring them hope that they too can recover as I have."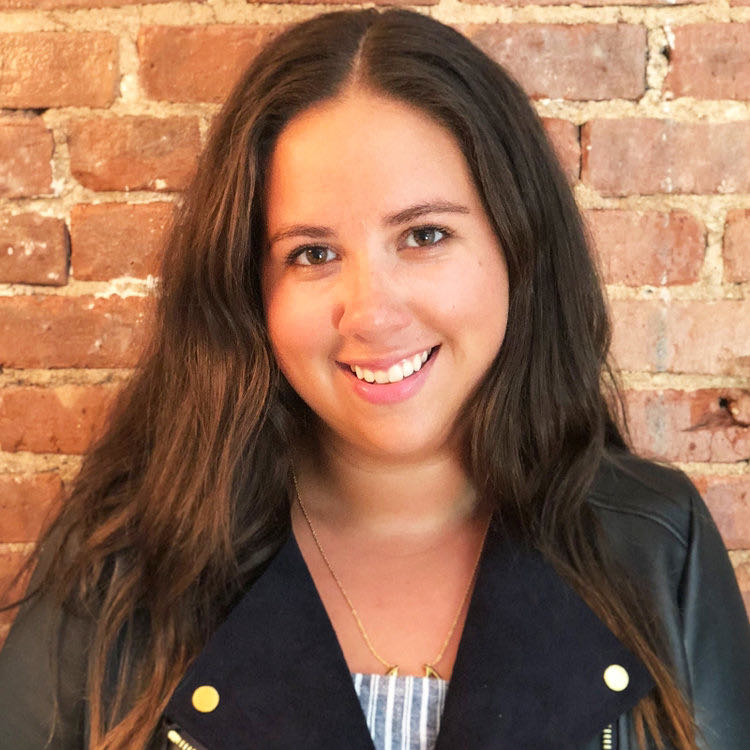 Things like grocery shopping, ordering lunch or going out for dinner are choices people make without thinking, but for Emily, when she was in the depths of her eating disorders these tasks were a battle. Now she is recovered, she is grateful that simple, everyday things are no longer something that scares her, but something she can do freely.
Emily Costa's world changed when it was taken over by an eating disorder. For years, she struggled to do simple, everyday things. "My eating disorder impacted my life in every way imaginable. It created a very small world that focused on only food, my body and my weight instead of the things and people that I love," she says. "I often feel like I missed out on several years of my life during the time that I was consumed by my disordered behaviours. I felt extremely isolated and alone in the bubble of my eating disorder."

"At one point, my eating disorder behaviours became the number one priority, and it was hard to fit life in around that demanding schedule. Things like attending college classes, working at my job, or interning became exhausting. I was unable to do social things without intense debate in an attempt to avoid eating, drinking or feeling vulnerable on a bad body image day," she adds. "Simple tasks like grabbing groceries, eating lunch out at a cafe, or cooking a meal became too overwhelming to even consider. The idea of deciding what to eat at lunch, not to mention eating lunch, became too big of a task for me to handle. These kinds of daily choices people navigate like grabbing breakfast, getting groceries, celebrating a friend's birthday with a spontaneous slice of cake can feel so mindless and easy. For someone in the depths of an eating disorder, this can feel like the largest hurdle to tackle."

But when Emily realised that living in her eating disorder's small world was not serving her, she decided to embrace recovery; because she knew that a life free of her eating disorder was worth fighting for. "My progress in recovery would not have been possible without ongoing professional support over the last several years," she says. "Despite many financial barriers, I was extremely lucky to go to a residential treatment centre that fought my insurance company to make sure I received the help I needed. That experience gave me the structure and support I needed to make the big changes I otherwise could not make at home on my own."

While her fight took time, Emily is grateful every day that she pushed through the challenges. She now has a completely different outlook on life: "My life has become fuller. Recovery has given me the ability to begin building a life I enjoy living," she says. "My days are no longer dictated by my eating disorder and the obsession of food, my body or weight. Things like grocery shopping, ordering lunch or eating out for dinner no longer feel like a battle. I am able to show up in my life the way I want to."

What Emily wants people to understand is while it might seem like recovery isn't attainable, with the right care it can be, and she is glad that treatment, like she had, will soon be available in New Zealand. "I recognize how fortunate I am to have had that once in a lifetime chance to begin my recovery journey in such a supportive and healing environment in America, she says. "For many, the idea of recovery can seem like an impossible dream. But a facility like RLNZ is going to be able to change lives by putting more accessible care in a place it is needed most," she says. "RLNZ understands that treatment needs to embody so many elements beyond the food, which is why it will be able to make a true difference in the lives of those struggling."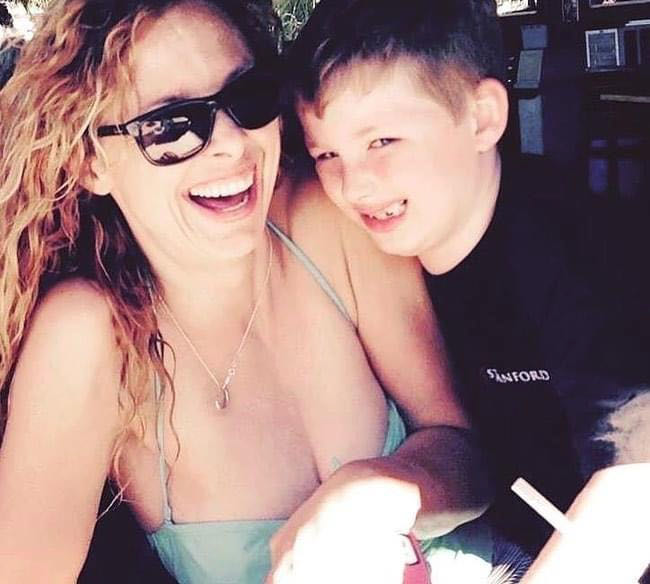 Erin struggled with an eating disorder for 20 years. It cost her time with her friends and family, her ability to be present physically and emotionally and in her hardest times, her ability to work or be the Mum she wanted to be. But she knows recovery is achievable and she has found her purpose in supporting other women as a certified disordered eating, anxiety, breathwork and NLP trauma coach.
Erin Reiland credits residential treatment for saving her life, and for bringing her back to her son, after struggling with an eating disorder for two decades. "My eating disorder impacted my life in every way possible," she says. "Throughout the 20 years that I struggled, lost everything from the chance to be a collegiate swimmer, to feeling like I had somehow done something horrible to be in such pain every day. I lost out on going out with my friends, not being present emotionally or physically at family functions, and was barely able to keep my job at a university."

"The biggest thing that it took away for me was the ability to be the mom I knew I wanted to be and deserved to be to my son," she adds. "I thought somehow if I could do it for him then I would be okay. And then when I relapsed over and over again, the guilt I felt for not being able to do it for him was soul-crushing. Until he was six years old, I probably missed a total time of one year of his life from being in and out of treatment. The guilt and shame I felt reinforced what a horrible person and mother I must've been. He was my world, yet somehow, I couldn't recover or get better."

Erin wants people to understand that eating disorders are not a choice and living with one is one of the hardest things someone can go through. "I think a lot of misconceptions, or people just not understanding what someone with any disorder can go through in everyday life makes it that much harder at times for someone to recover," she says. "People didn't understand why or how I couldn't get better. Or why I wouldn't just eat that piece of food. Every day was a battle in my head. At times I would spend the day consumed with what I did or didn't eat, if I had done enough activities to allow myself to eat, being obsessed with my body and picking it apart for hours at a time. And all of that was pure exhaustion both mentally and emotionally. All the while holding a full-time job and being a single mom, I could barely make it through the day." But she also wants people to understand that recovery is a choice, and she is grateful that she chose it. She is also grateful for residential treatment, which helped her to continue to choose recovery when things were tough.

"Residential treatment centres were probably one of the biggest things in my treatment and progression in my recovery," she says. "I know they saved my life many times. Without the treatment centres I know for sure I would not be here today."

Since being recovered, Erin's whole world has opened up and she is back to being her 'whole self' and she can be the Mum she always wanted to be. "Since I fully recovered over five years ago my life has changed in so many ways," she says. "I really thought I would not recover, but with the support of family and friends who didn't give up on me, and receiving the treatment at a residential facility, I began to finally work on the underlying issues that kept me sick for so long. It was hard, but that last treatment centre and the year after was also the most amazing gift I could get myself and my son."

"I am now the mom I always knew I could be and know that my son never will have to worry about me leaving him again," she adds. "He's 12 years old now and in the last five-and-a-half years I've been present, both emotionally and physically and can participate fully in life."

Erin now uses her experiences to support others who are battling eating disorders because she knows there is hope for others with similar stories; even those who like her who have struggled for many years. "After recovering I decided to become a certified disordered eating, anxiety, breathwork and an NLP trauma coach," she says. "I have my own coaching business and I know now that is my purpose in life- to support other women who are going through the same things I had. Yes, recovery has its ups and downs, but if you keep fighting and remind yourself that you can recover, you just have to give yourself that chance."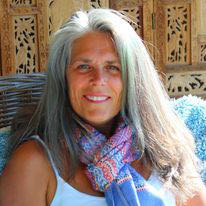 Dawn lived a life that was controlled by her eating disorder. It dictated all the choices she made and she says it 'took away everything'. Now, thanks to being fully recovered, she lives a life of compassion and kindness to herself, and she is truly happy.
One of the toughest challenges Dawn Marron faced while living with an eating disorder was that no one knew just how much she was suffering, which made it difficult for her to seek help when she knew she needed it. "What was hardest of all for me was the mask that I had to keep on and the role I had to play. I could never let anyone know that I was struggling, that I was exhausted, that I was overwhelmed, that I was sick," she says. "Everyone thought I was at the top of my game, and I felt that I couldn't let people down by contradicting that. They called me a 'machine' and applauded and celebrated my single-minded, driven, attitude and success. I didn't know how to ask for help. No one had the faintest idea I needed help."

This meant that as time when on, the eating disorder began to take more hold and it had devastating effects on Dawn. "The part of me that used to express itself as my eating disorder ran my life for a long time," she says. "She made every decision. Not just about food. She reached into and controlled every inch of my life; where I went, what I did, who I spoke to, what I said, what I wore, when I slept, how long I slept for, on and on and on. In the end, it took everything away from me, my physical health, my mental health, my friends, my business, and my livelihood; I went bankrupt. I even lost faith in my spiritual beliefs because I felt that I had been abandoned in every way."

But not willing to settle for a life controlled by her eating disorder, Dawn took brave steps into recovery and reached out for help, something she is grateful for every day. "Everything has changed since I recovered. Everything. My recovery really accelerated when I spent time doing deep internal work and when I stopped ignoring and burying all the pain and trauma I had suffered during my childhood," she says. As I learned compassion and kindness for myself, the way I treated myself had to change. When I could no longer abuse and hurt myself, my authenticity thrived, and my life changed in so many ways that I no longer recognise it. Now, I have freedom, self-agency, abundant choices, fun, happiness, and a life free from harsh rules, isolation, shame and guilty secrets."

Now, through her work as a counsellor and certified eating disorder recovery coach, Dawn has taken the blessing of her recovery journey as an opportunity to give hope to others who are struggling. She is also looking forward to RLNZ adding more capacity to the resources available to support people in New Zealand. "I really don't think people can get their head around what RLNZ will bring to the table because it's so different from what else is on offer here. Many people who are struggling with eating disorders and who have already engaged with existing and relied upon medical and psychological models used routinely in this country are finding that they are inadequate or don't work for them," she says. In fact, this country has severely insufficient funding, a serious lack of professionals with specialised knowledge and a grave lack of eating disorder services and programs, so a facility like RLNZ with specialised, trained staff and a range of treatment options will be an amazing asset. It will save lives and we need it now."
Sophie Watson
Eating Disorder Recovery Coach.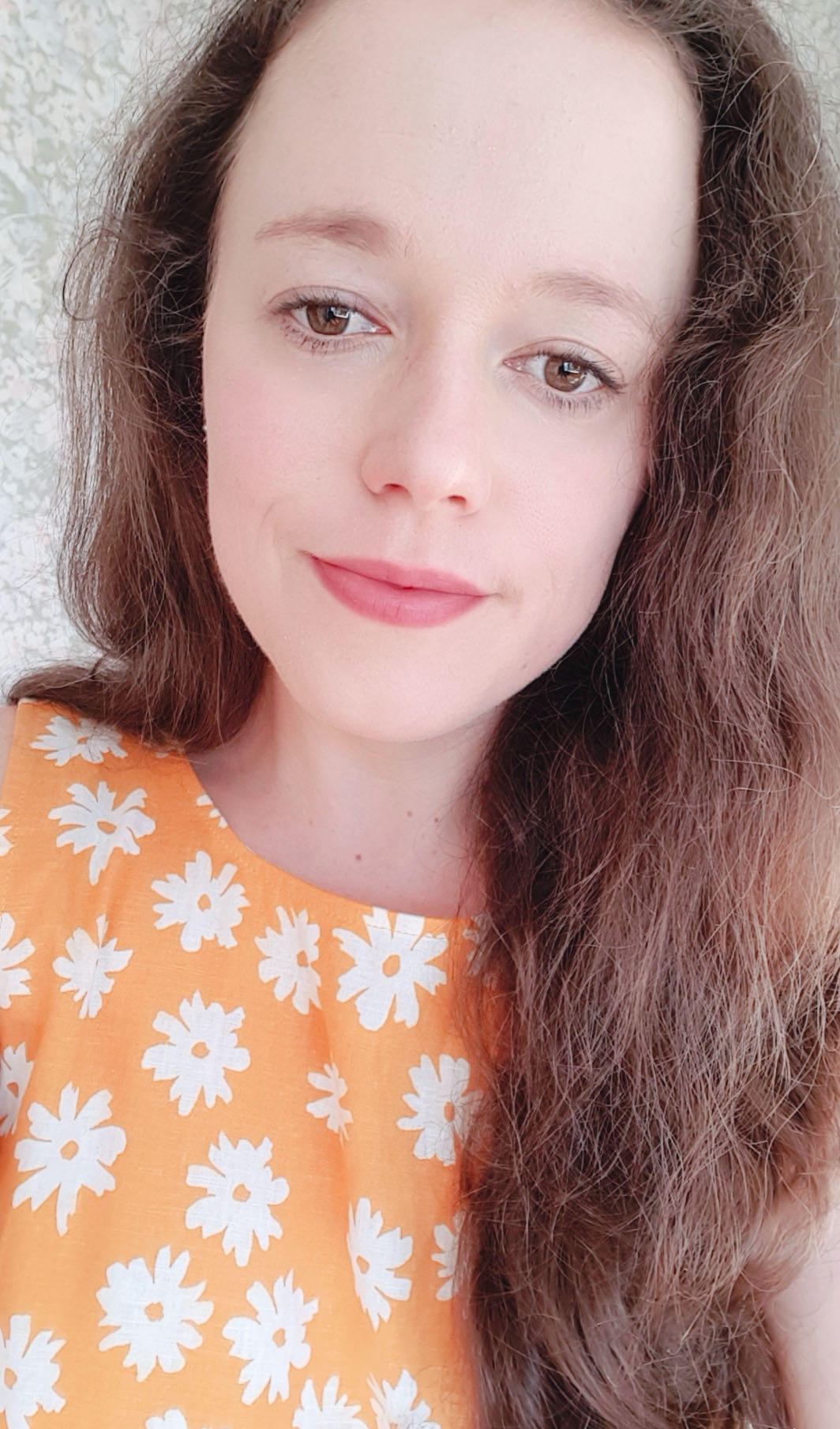 Recovery for Sophie has meant that she has gained things she never had before – she has a newfound confidence and self-belief in the knowledge that she has overcome something so mentally and physically life-threatening. Her journey has elevated her life and allowed her to explore new passions and understand her true self.
Sophie Watson is a self-described 'bubbly' person, so when her life became impacted by her eating disorder, she found it hard to recognise herself. "My eating disorder took everything from me, my concentration, my freedom around food, relationships and friendships to name a few," she says. "But the biggest thing I remember my eating disorder taking from me was my ability to laugh. I was always known to those around me as a bubbly, animated person who was loud and outgoing, and in my eating disorder, I was a shell of that. Yes, I looked like me, I walked and had the voice of myself, but if you had a conversation with me, it was disconnected and short and with no emotion."

Though she knew her life was being affected, Sophie found it harder to step into recovery in an environment where not much about eating disorders is understood. "One of the biggest things I wish people would understand is that an eating disorder doesn't have a size or gender. In society when someone thinks of an eating disorder 90% of the time it brings up images of an emaciated female because that is what is portrayed in the media when it comes to eating disorders," she says. "One of the biggest challenges I had in recovery was dealing with the comments that are so common in today's diet culture society. People always talking about this diet or how particular food is so bad for you, commenting on others food choices or how much weight they had lost or gained. I would like people to know how harmful that type of talk can be not only for someone with an eating disorder but for the general population too."

She found it difficult without dedicated supports in a health system that often doesn't have the resources to support recovery. "More is needed for people in recovery as for most, what they experience in terms of more intensive care is hospital settings," she says. "But in my experience, it only made recovery harder because there was no real support surrounding eating disorders it was only looking at my vitals."

Despite these challenges, Sophie knew that to live a life of freedom, she had to embrace her recovery journey and she fought hard to reclaim her life. Now, she is happy, healthy, and thriving. "Recovery in short gave me my whole life back and through recovery, I gained things that I never had before my eating disorder – like a newfound confidence, self-belief and knowing that I was able to make it through something so life-threatening and challenging mentally and physically," she says.

"Recovery has given me the concentration and confidence to explore all different career paths and to learn more about what I am passionate about. It gave me the ability to concentrate again. Recovery has allowed me to have complete freedom with food and create a healthy relationship with food, exercise and my body."

"I will never forget the day I truly started to laugh again, it felt completely foreign to my body, and it was something that my body almost rejected at that moment because of how strange it felt," she adds. "But over time as I began to laugh more and experience the joy of recovery laughter is one of the things that kept me on the recovery path."

What she is most grateful for now she is recovered is that 'Sophie' is back, and she now has a completely different outlook on life and the opportunity it holds. "Recovery has given me back the ability to laugh and experience all the joys and wonder in life," she says. "But most of all recovery has shown me how great life can be when you are free of your eating disorder behaviours and cognitions."
Brooke Farrington
Certified Eating Disorder Specialist-Supervisor, Founder and CEO of Neossia
www.neossiacenters.com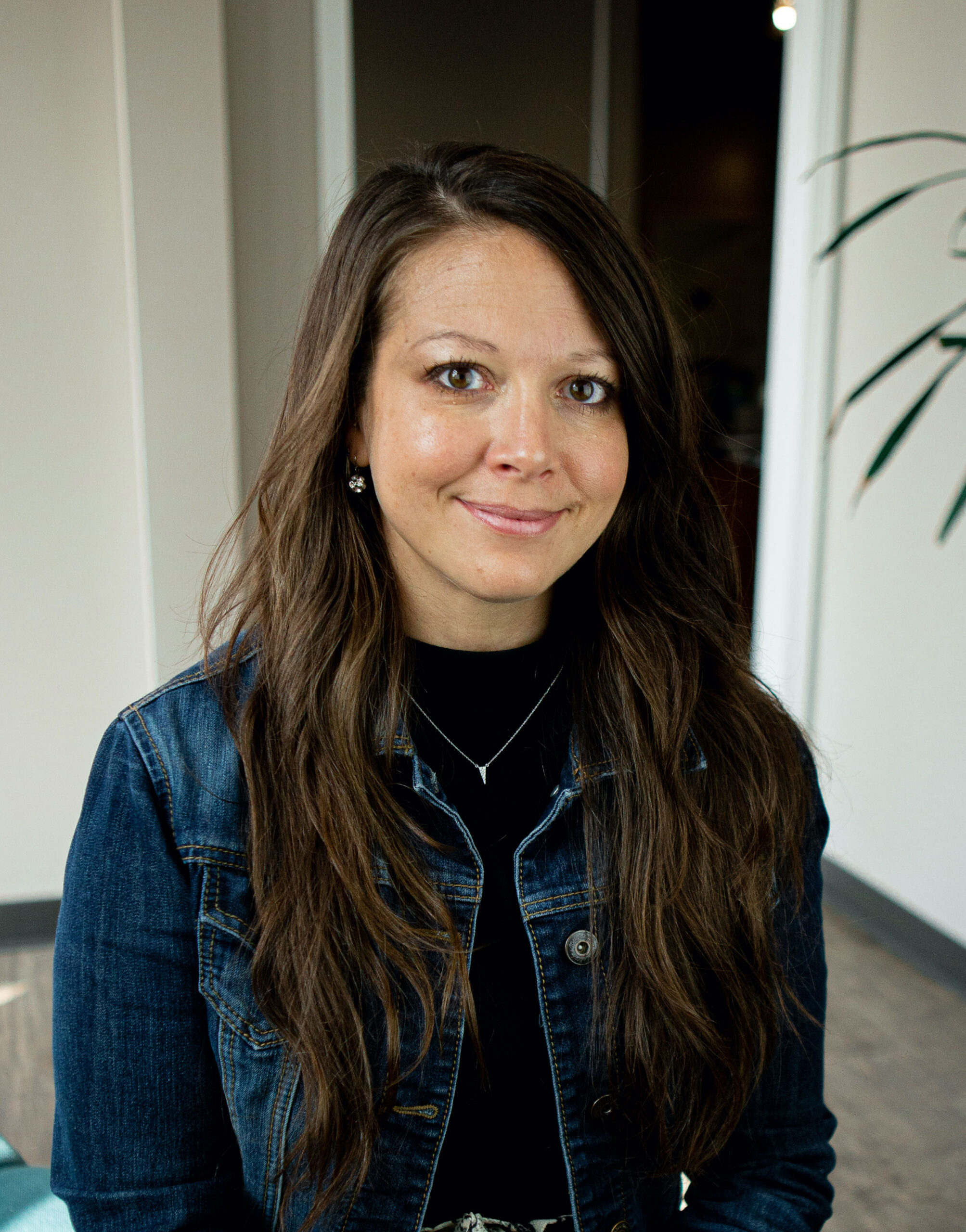 Brooke has been recovered for 20 years. For her it has meant that she has been able to live her life fully and find joy again after years of what she describes as being 'consumed' by an eating disorder. She didn't think she would have the opportunity for freedom, or a family but recovery has allowed her these gifts.
One of the most challenging parts of living with an eating disorder is the constant thoughts which take away a person's ability to be themselves and be present in their life. For Brooke Farrington, she remembers her eating disorder affecting her life in all areas. "My eating disorder impacted every aspect of my life. It wreaked havoc on my relationships with family and friends and my ability to truly learn. Most importantly, it took my peace of mind, ability to be in the moment and find true joy in life," she says. "The eating disorder consumed every moment of every day. It takes tremendous energy to go through the day with the constant barrage of rules and criticisms in your head."

Thankfully, Brooke recognised what her eating disorder was taking away from her and she has now been recovered for two decades, which has allowed her to live a life she never thought she could have. "I learned so much in my recovery and in the 20 years of living recovered," she says. "I now have rich, meaningful relationships. I am a mother to a beautiful daughter and have a baby on the way. I can rest, breathe, and embrace the amazing gifts that God graciously bestowed on me. I have found joy and meaning in my life."

Brooke learned so much in her recovery, that she now works as an eating disorders specialist using her experience to help others. She knows first-hand how harmful eating disorders are so she is grateful that more people will be able to be supported in their recovery journeys when RLNZ opens its doors in 2022. "There are far too many people suffering in silence from these deadly disorders," she says. "But people can recover, just like I have, and RLNZ will provide lifesaving care to individuals who will go on to change the world!"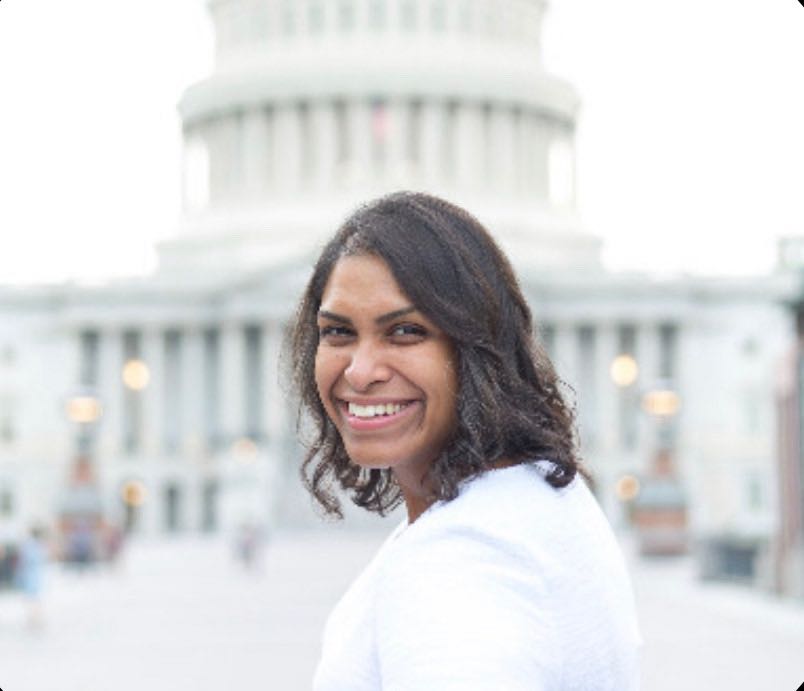 Shalini didn't think she had the option to stop her disordered behaviours and eventually, her identity became lost. But when she embraced recovery, everything changed. Now she understands the function and purpose of her eating disorder, she has learned that a recovered life is possible.
For Shalini Wickramatilake, living with an eating disorder was a way to cope with tough emotions and numb herself. She didn't think recovery was an option for her when she was in the depths of her disorder as it had led her to believe that her life with it was the only life she could have. "My eating disorder made my life very small. Everything revolved around exercise and food. I wasn't able to focus at school/work, often made excuses to get out of social situations involving food, and I didn't have time or energy to dedicate to life outside of my disorder," she says. "I felt trapped. My identity was so wrapped up in my eating disorder that I truly felt like I didn't have the option of stopping my disordered behaviours. I didn't think I could tolerate the difficult emotions—anxiety, sadness, anger—that would arise if I wasn't suppressing and numbing them with my eating disorder."

However, Shalini saw a glimmer of hope in others that had recovered through effective treatment. Though she knew it would be a long road, seeing that she too could have a life free of her disordered behaviours lit a fire and she stepped into her journey. "I wouldn't have been able to stop my behaviours without a high level of care that was fully removed from my regular life," she says. "I needed a safe space to practice not using my behaviours where I was supported and understood."

In having that supported level of care, Shalini was able to understand why she was using her eating disorder to cope and learn how to combat it. Now, for Shalini, everything has shifted for the better. "My life has changed a lot since I started my recovery journey," she says. "I have grown significantly, and I now understand the function and purpose of my eating disorder."

In this understanding Shalini realised that recovery is possible, and that she is strong enough to live her life as she wants it to be. She is grateful she chose recovery and encourages others to do the same. "I now let myself feel my feelings," she says. "I have found freedom around food, I'm more gentle with myself regarding exercise, and my life is much fuller than it was before."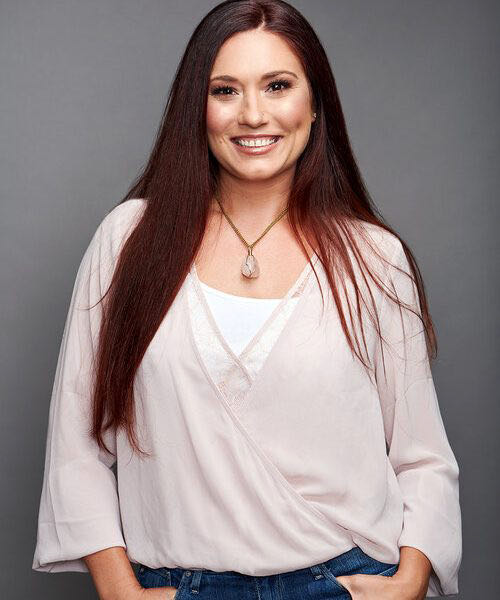 The stark reality of eating disorders is that they are mentally devastating and have harmful physical affects. For Jenny, she says her eating disorder gave her a false sense of security, while it was trying to take her life. But her will to recover was ultimately stronger. Now she says she feels like she belongs in this world and that she is a light that inspires others around her to feel like they belong as well.
What Jenny Mullany wants people to understand about eating disorders is that they are frightening for the sufferer, which is how they end up isolating people and growing stronger. "My eating disorder took away my sense of self," she says. The eating disorder became such a huge part of my identity. I lost my passion for dance, love of learning and will to live. It gave me a pseudo sense of security while trying to kill me."

"While in my eating disorder, I found it impossible to think about ANYTHING other than food, calories, exercise, weight, and how much I hated my body," she adds. "I had no distress tolerance and being alone with myself, trapped in my head, was the most terrifying place to be."

But she found solace in others who understood what this was like when she decided to reach out for help. "To feel seen, heard, and understood is so imperative to the recovery process," she says. "In my opinion, the best way to receive this experience is by having community. A community of people who know what it's like to have an eating disorder, who have overcome an eating disorder, or who have witnessed countless others who have. This provides an indescribable level of support and hope in which the whole is greater than the sum of the parts."

Since making that decision to reach out for help and tackle her disorder, Jenny has regained her sense of self and purpose. "Now that I'm fully recovered, I feel completely at home in my body and my head is a safe space to be," she says. "I'm no longer waiting for the other shoe to drop, so to speak. I can honestly say I live in anticipation of the next good thing that is about to happen for me rather than the next terrible thing that is going to happen to me."

And she knows for others who feel might feel lost, they should believe recovery is possible because her story and the survivor community is evidence of it. "I feel like I belong in this world now," she says. "And I want to be a light that inspires others around me to feel like they belong as well."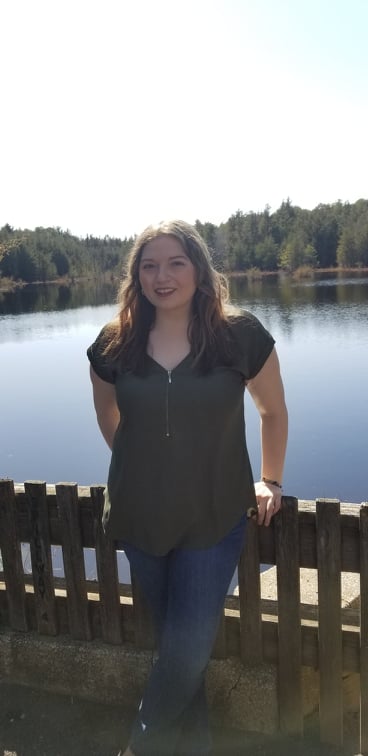 Recovery has taught Kathleen that every day is a learning opportunity and while it does come with challenges, it also provides a life filled with promise, fun, light and laughter, which far outweighs being dictated by an eating disorder.
Kathleen Connelly struggled with her eating disorder in silence for a long time, afraid that she was alone in her difficulties, which ultimately led her to feel isolated and alone. "It made me self-conscious and more aware of myself then I would have wished," she says. "I can think of things that were challenging because I was occupied by thoughts of food, calories, or my body image. These thoughts took away from times with friends and learning about myself."

What made reaching out for help more difficult is the perception that eating disorders 'look' a certain way. "There is stigma with every eating disorder. I never knew how people would respond when I spoke about it and found at times it was easier not to speak about it," she says. "I think it is important for people to understand that eating disorders don't have one look. You cannot look at someone and know."

But Kathleen knew in herself that how she was living every day was not really living, and she made the brave choice to speak up about much she was struggling and what she found was a community of people who understood. "I have met many other people in many stages of recovery, highlighting that we are not alone in this, and that it is possible to be fully recovered," she says. "Throughout the journey, there have been challenging times and things that I never expected, but I have learned that you never go back to step one, you continue with the new information you learned on the way."

In finding that she was not alone, Kathleen was able to understand why she had been struggling and how she could be free from the thoughts that had once dictated her life. It also helped her to understand herself better and she is now committed to leading a life helping others. "Having an eating disorder changed the course of my life," she says. "I decided to study what I did in college to understand eating disorders better and to make a difference in the field. My recovery journey has taught me more about myself and who I want to be."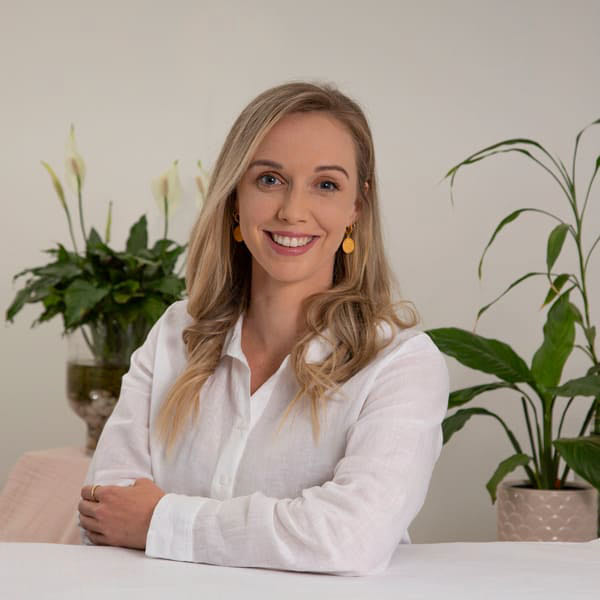 Eating disorders develop because of biological, psychological and environmental factors – they are not a choice. For Megan, she felt misunderstood, which is why she identified her eating disorder as a 'friend'. But recovery has allowed her to navigate a life without disordered behaviours and she now works as dietician helping others to find their path to health and happiness.
For Megan Bray, the hardest part of living with an eating disorder was feeling like no one understood. She spent years stuck listening to and acting on thoughts that became her truth, when in reality, she had lost everything that made her happy. "The eating disorder impacted every element of my life – study, relationships, work, sport, leisure, travel, and my inner world," she says. "I was unable to wholeheartedly engage in any aspect of life because I was so preoccupied with thoughts of food, body and abiding by the rules my brain had created. My eating disorder positioned itself in my mind as a 'friend' who would help me cope with life's challenges but on reflection it numbed me from truly experiencing the good this life has to offer."

Part of the difficulty in feeling how she did was fear of what other people would think because of the stigmas that exist around eating disorders. "I simultaneously felt like I was too much and not enough, and I had immense difficulty communicating this to loved ones," she says. "I wish more people could understand that people do not choose to live with an eating disorder, it is something which develops in the context of many risk factors which research shows us are biological, psychological, and environmental."

Megan too, found it hard to find the level of care needed to support a full recovery. "I also had difficulty accessing services which truly understood evidence-based eating disorder treatment," she says. "We know early intervention from a specialist team offers the best chance of recovery, but it is incredibly difficult to find services which offer this approach to treatment." But Megan was determined to recover despite the hurdles she faced and with determination, care, learning and a lot of hard work, she has now been recovered for years. Megan now works in the field of eating disorders to help people so they don't have to struggle as much as she did to find treatment. "I identify as being fully recovered for many years now. My recovery has allowed me to live a rich, full, and meaningful life," she says. "I can be fully present in relationships with my friends, family, and partner. I have been able to create a fulfilling career as a dietitian in the eating disorder sector, and I am able to thoroughly enjoy rest, relaxation, and play. I now know how to navigate the world without using an eating disorder and I'm grateful for the lessons recovery taught me."

She also knows, that RLNZ will be another tool for people in their recovery journeys and that the opening of the residential facility will be a light for many in need. "We need more services which integrate disciplines such a doctor, psychiatrist, dietitian, psychologist, nurse and lived experience practitioners," she says. "RLNZ offers just that. Even more impressively this service span levels of care, including residential, day program and partial programs to ensure people can receive seamless treatment. I am particularly impressed by the inclusion of people with a lived recovery experience and involvement of families. Eating disorder recovery takes a team – we need to see experienced health professionals and lived experience practitioners working alongside patients and their families. This will change lives."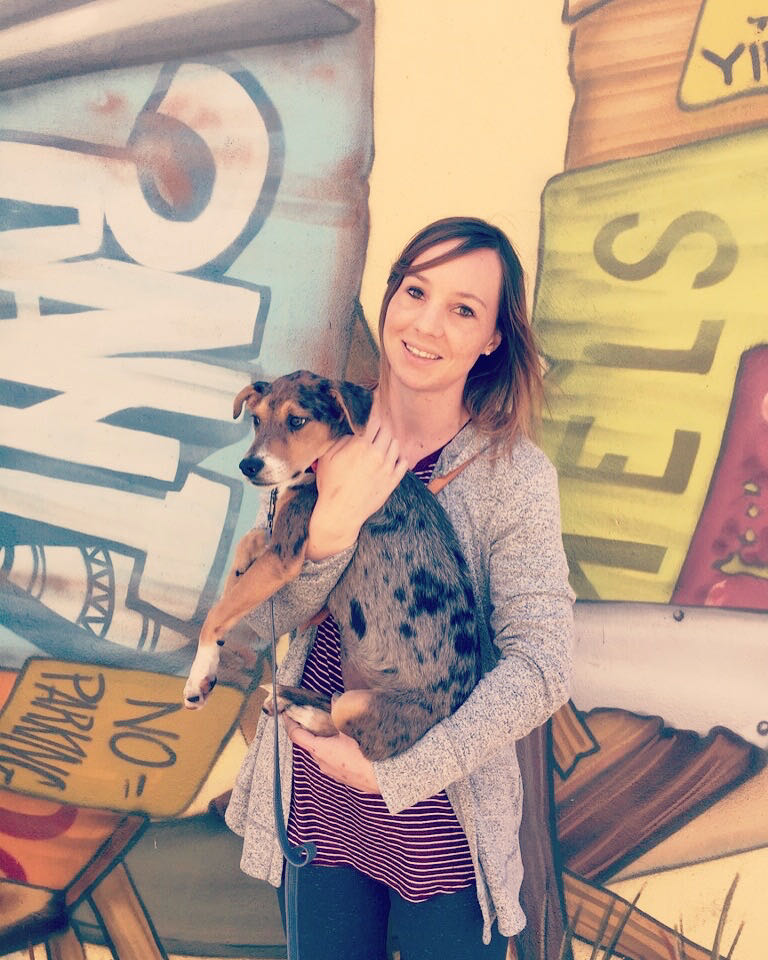 Connecting with friends and loved ones is an important part of every person's life, but for Alexa when she was in the depths of her eating disorder her true connection with others suffered. Since starting her recovery journey, she has come back to herself and is once again able to embrace time spent with those close to her.
Alexa Harper found that one of the hardest things about living with an eating disorder is how much it affected her ability to be present and genuine with those close to her. She was not the 'real' Alexa and it mean her relationships suffered. "My eating disorder isolated me from the people who loved me most. It took away solid relationships and the community I had worked so hard to strengthen," she says. "Everyday life was complicated by the fact that I felt I was constantly living a double life. I stopped entering into relationships authentically and lied to those closest to me."

But not willing to live a life in isolation, Alexa looked to others who had recovered and drew inspiration from their stories. Now she is strong in her recovery and is building her life back. "I have more quality relationships, not quantity," she says. "I have people who believe in me and support me along my recovery journey and I am more authentic in all of my relationships."

Alexa knows too, that recovery is a journey that can be helped by sharing it with others who are experiencing similar things and she encourages others to find their support community so they can also learn to come back to themselves. "You become very close with other people and find yourself being more open and honest than you have ever been," she says. "You are accepted for who you are and aren't judged for decisions you have made in the past. People are there to help support you in your recovery journey and to see you truly embrace your soul self."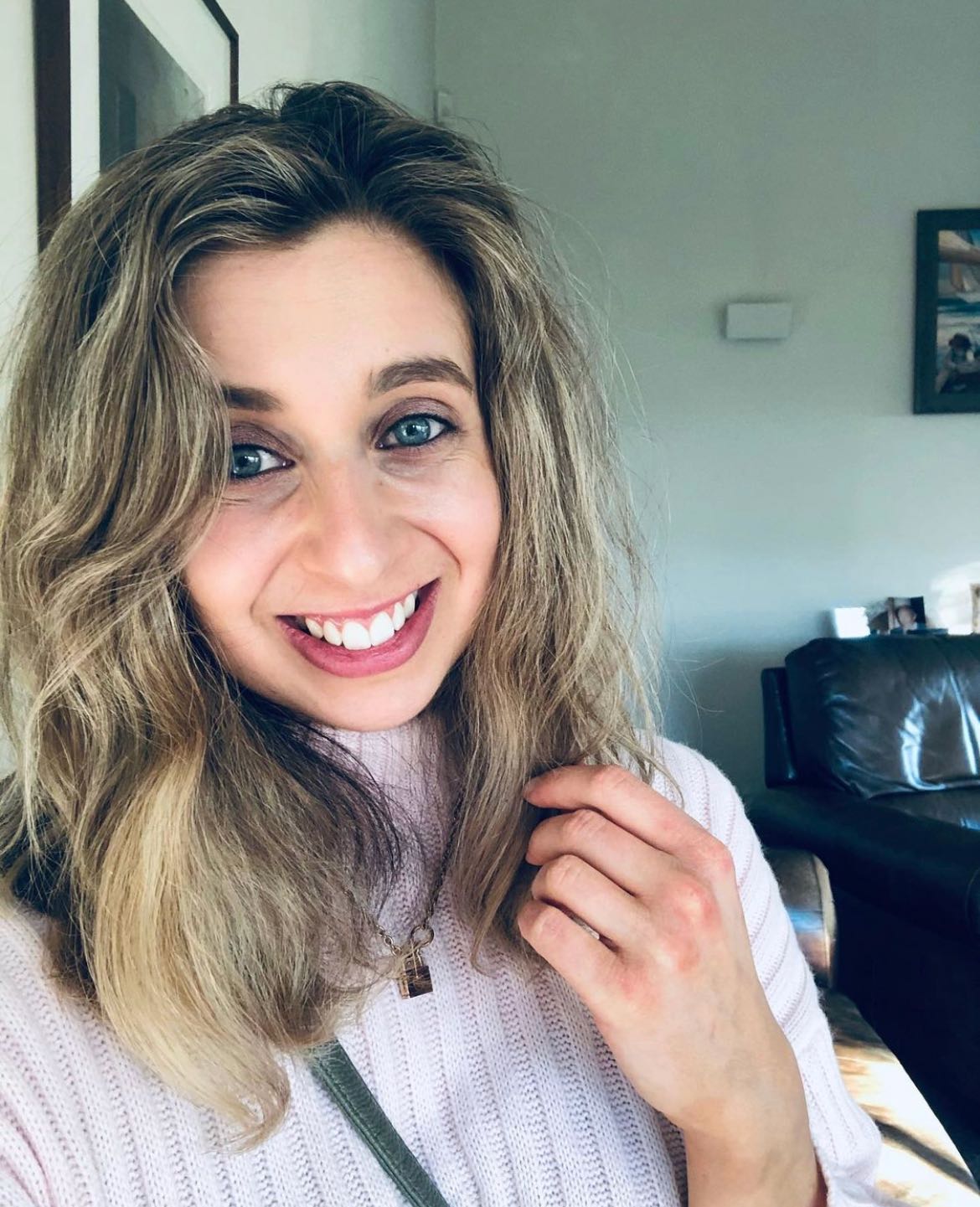 For Amy, anorexia impacted her whole person and affected her relationships, motivation and spontaneity. But since being recovered she says she is 'no longer a shell' and has regained a life of joy, laughter and happiness
For Amy DeCourcy, living with an eating disorder meant that her life became small and that she lost her true self and things she values. "Anorexia impacted me as a whole person," she says. "It dominated my relationships with family and friends, my motivation, drive, spontaneity, and my identity - I become an entirely different person and was no longer 'Amy'."

It also meant living each day with thoughts and actions that she knew were not herself; but overcoming them and feeling like she deserved recovery was difficult. "One of my biggest challenges was how cunning and deceitful the eating disorder voice was, which made me lose my parent's trust," she says. "I was convinced I wasn't worthy or 'sick' enough to recover, which had been engrained in my head for so long. To unlearn that, as well as essentially being retrained to eat again, was hard."

However, Amy eventually realised that she did have the strength to start her recovery journey. She knew it would be a long road without specialist support. "The mental health system in New Zealand is appalling and is failing Kiwis," she says. "When I was in recovery, residential treatment centres weren't a thing; there needs to be focus not only on just getting patients to their healthy weight, but also on cognitive work, which is such a fundamental aspect of recovery."

Despite the challenges Amy faced, she persevered with recovery with the help of her family and friends because she knew that ultimately, a life without an eating disorder was worth fighting for. She wants other people to know that too. "I am no longer a shell. I feel like I have changed and grown in so many ways," she says. "As much as I don't wish an eating disorder upon anybody, I still wouldn't go back and change the past. I have a much deeper appreciation and love for my body and self now. My outlook on recovery is completely different- I now see that full recovery is possible."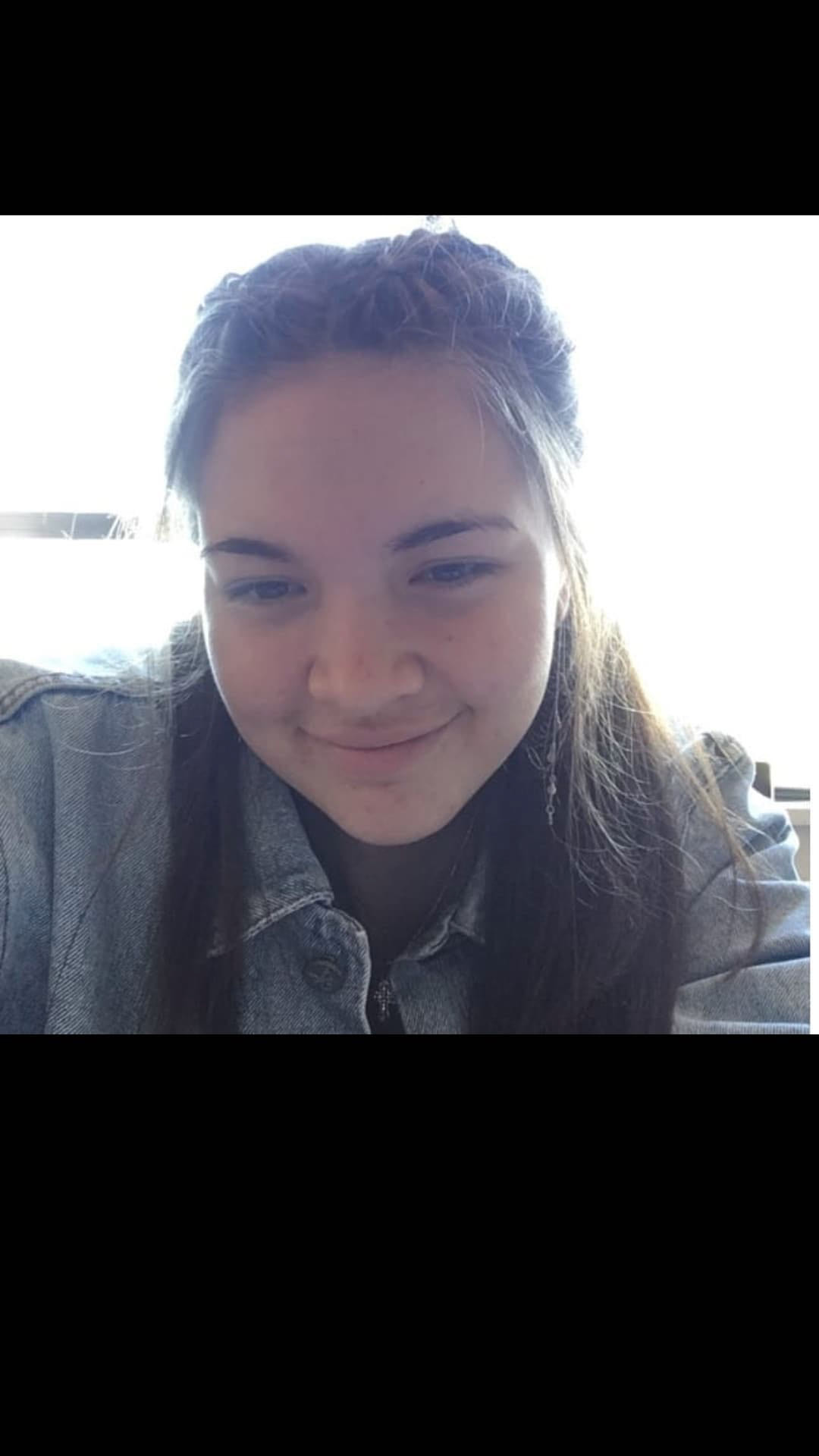 Jaime lost her youth to her eating disorder but she is now in recovery and is learning to appreciate her body for what it can do, not what it can't. This is one of the biggest motivating factors helping her focus on her journey to full health and happiness.
Jaime Shailer suffered in silence for years with her eating disorder because she didn't 'seem sick'. She wants people to know that it is the mental aspects of disorders that are the toughest to challenge. "One of the hardest things for me was that nobody in my life knew," she says. "I had grown up in a smaller body so when I lost weight or was exercising constantly nobody questioned it so it was almost as if I wasn't doing anything bad so it was quite invalidating." "Something I wish people knew is that it's not normal and that it's in every way a mental illness and not a physical one," she adds.

This meant that Jaime lost her youth to her eating disorder, which was detrimental to some of her most formative years. "The biggest impact my eating disorder had was during the ages of about nine to 13-years-old, when I was consumed with over exercising and food," she says. "I felt like I was alienated from my friends and never found anything to like about myself. I was always tired but couldn't stop with the compulsive thoughts and actions. I didn't have a social life outside my sports but even then, I hardly had any relationships within them that I could maintain." Jaime realised that having lost so many years, she wanted to live a life free of an eating disorder, so she reached out for help and now she is in recovery and learning how to overcome her struggles. "There are still days where its hard and staying in bed is easier than facing the day, but I've learnt that it's okay for that to happen," she says. "It's so normalised in today's society to work yourself so hard to the point of burnout, but it's okay to rest. I now focus on things that make me happy. The people and mentors in my life have taught me to appreciate my body for it can do rather than what it can't do."

Jaime knows that if there had been more options for recovery support, she would have reached out earlier and she is happy that others will soon be able to receive treatment at RLNZ. "New Zealand has let down so many generations and there's hardly any support for anyone who needs it," she says. "I know through friends and others overseas that residential and other facilities like what RLNZ will be, have been a big part of their recovery and transition back into regular day life. This is going to allow for an environment in which people have people around them who care and actually want to see them get better."
Kristie Amadio
Eating Disorder Counsellor; Founder of Recovered Living and Recovered Living NZ
www.recoveredlivingnz.com
@recoveredlivingnz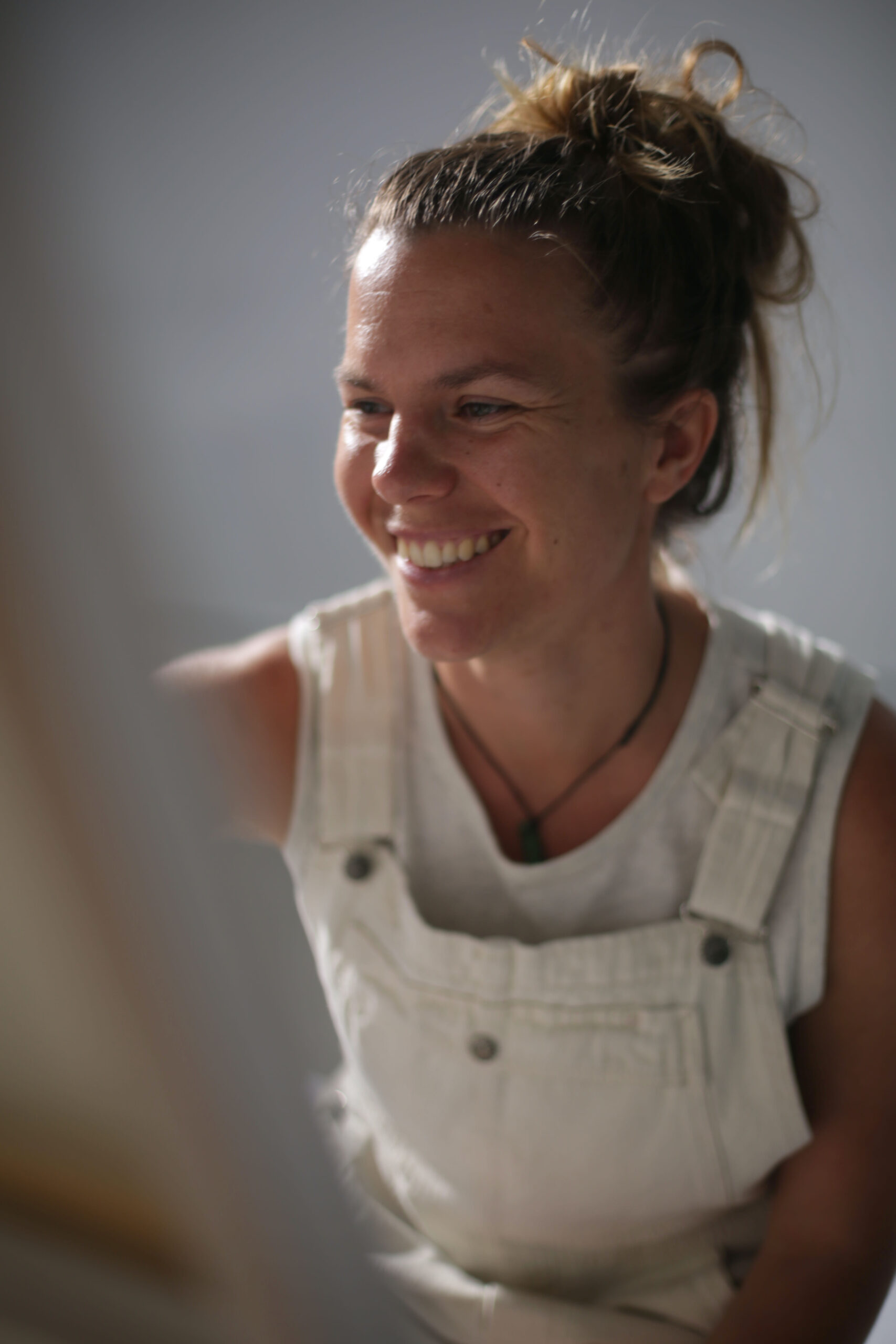 Kristie knows firsthand the difficult realities of living with an eating disorder – she spent 14 years struggling. But not willing to settle for a life without freedom around food, she traveled to America to get residential treatment. Now having worked as eating disorder treatment specialist around the globe, she is bringing a treatment model to New Zealand like the one that saved her so that others can have care and support like she received.
Recovered Living NZ's (RLNZ) Director, Kristie Amadio, is an internationally recognised eating disorder treatment specialist. She struggled for 14 years with an eating disorder, seeking help in both Australia and New Zealand before being told she was a chronic case and should expect to live with her eating disorder for the rest of her life. Not willing to settle for a life with an eating disorder, she flew to America for seven months of treatment where she eventually fully recovered.

Nevertheless the years she spent struggling were life-altering and she lost many without even realising how much it had affected her. "My eating disorder routines had become so normal to me that I didn't even know I was sick," she says. "I had a lot of people telling me that I had to 'help myself'. That felt very invalidating because if I could have, I truly would have. In my eating disorder I worked incredibly hard to appear 'normal' in social situations and in front of food."

"It was so exhausting to manage the cacophony in my head and keep a smile on my face", she adds. "Something as simple as sitting on a couch and watching TV was sometimes extremely difficult because inside it felt like I was falling apart. My eating disorder took away the light in my eyes. My eating disorder took away my identity. My eating disorder took away my ability to be present."

This is why she made the choice to travel to America and give herself the best chance of recovery. Now her life is one of true liberty, something she didn't know was possible when she began her journey to health. "Now that I'm recovered, I have a completely different relationship with food, exercise, and my body," she says. "Food is part of my life, it is not all of my life. Now that I am recovered I truly know the feeling of peace and the meaning of freedom. In my experience, there is no better feeling."

Kristie's experience of treatment and living a recovered life is why she decided to bring the first residential not-for-profit eating disorder treatment centre to New Zealand. "Eating disorders are absolutely treatable conditions," she says. "But it takes a village, and it takes time. It is about so much more than treating the illness; it's about treating the person – their values, beliefs and behaviours, because that is what got them into their eating disorder in the first place."

RLNZ will be a world-class center known for quality, expertise, and a fierce belief in every client's ability to recover. Run by a team of highly trained professionals from the US and New Zealand, it will provide 24/7 residential eating disorder recovery support as well as day and partial programs for people at all stages of their eating disorders.

"We need full spectrum treatment." says Kristie. "Partial care is like partly completing a surgery, then asking the patient to sew themselves up. What we will offer is modelled off successful eating disorder treatment programs in the States. We know that access to a full continuum of treatment services has the highest success rate. By offering these services from a single location, it makes it easier for people to get the support they need."

RLNZ is now big step closer to the centre becoming a reality, having recently purchased a fit-for-purpose, beautiful home in Sefton, North Canterbury, which is on 12 acres. The RLNZ home has space for a total of 12 clients at time, six in the residential setting and six in the day and partial programme.

There is, however, some way to go before the centre can open its doors. "We are humbled by the support and generosity that has been shown to us so far," says Kristie. "We want to make treatment affordable, so we are seeking a further $400,000 for startup and $1.2M annually to run our full program. This will allow us to offset the cost of treatment and make it accessible to all. We have a solution to support Kiwis in need and with help, we can open a facility that will change lives. This as a cause that needs urgent support and we welcome people to talk to us about they can make a difference."